Dior Perfumer François Demachy Interviewed by The Fragrance Foundation - Fragrant Reading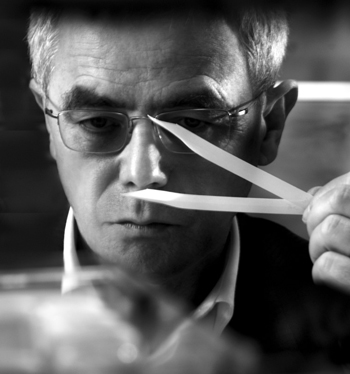 Perfumer
François Demachy
(see short
biography & list of works
) is more specifically attached to Dior as an in-house perfumer but in fact works as an olfactory artistic director for a number of prestigious perfume brands owned by the LVMH group (check
bio
). He is the subject of the latest interview by The Fragrance Foundation.
"Have you ever persisted in implementing your own ideas at Dior...for a perfume you felt you absolutely had to create?
"Yes, certain perfumes that are coming out soon, in fact, began with an idea I came up with...


I'm not saying I have a particular vision of perfumery, but at Dior certain types of perfumes are expected and, most of the time, are created." He went on to say that, in his view, missing in the equation were a few products with a more "hand-crafted" connotation. He conceded that, while those products may not be commercially successful, he feels that there should be some products that convey a certain savoir-faire, a true reflection of quality. [...]

"In this profession, the ultimate perfume is ever the next one. And roses," he admitted, "are my fantasy perfume, but perhaps I'm better off not attempting to create such a perfume. That way, the desire remains alive."

Read more....