The 2009 FIFI Awards: When, Where & New Award Categories {Fragrance News}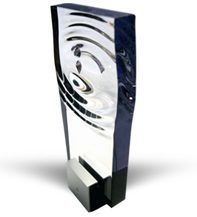 The annual
FIFI Awards
organized by
The Fragrance Foundation
will take place on
Wednesday May 27th 2009
at The
Downtown Amory in New York City
. This year, the added news are that 3 new award categories have been created. The newborn categories are:
Unique Boutique
,
Best In Blog
(a story in excess of 500 words), and
Perfume Extraordinaire of the Year 2008
("recognizing the actual 'juice' of a fine fragrance"). For the latter, "
Judging is based upon depth & staying power, innovation (new, unusual or groundbreaking raw materials), creativity (new approach to perfumery), craft (unusual structure), signature (unique identity)
.
Rochelle Bloom
President of the Fragrance Foundation said,
"We have created three additional award categories this year to showcase and encourage the new, the inventive, the original, adding to the spirit of the evening, " notes Rochelle Bloom "including Unique Boutique honoring visionary entrepreneurs, Best in Blog embracing our newest information highway and Perfume Extraordinaire recognizing the actual "juice" of a fine fragrance."

"...Attended by over 1,000 personalities from the fragrance and fashion world, the FiFi® Awards are presented by celebrities from stage, screen, fashion and T.V. Each year, this much-anticipated gala celebrates the fabulous fragrances and the creative achievements of the fragrance community with an evening of drama, glamour, hopeful nominees and ecstatic winners. The highly-coveted FiFi® crystal award itself has become an international symbol of excellence.
When: Wednesday May 27th 2009
Where: The Downtown Armory
Lexington Avenue & 25th Street
New York City
Party from 6.30 pm
Last year's FiFi® recipients included Daisy by Marc Jacobs, Dolce & Gabbana Light Blue Pour Homme, Prada Infusion d'Iris, Armani Prive Vetiver Babylone, Christian Lacroix Rouge, Derek Jeter Driven Black, Intimately Beckham Women, Intimately Beckham Men,
Annick Goutal Eau d'Hadrian and Allure Magazine.
Celebrity & VIP attendance at past FiFi® Award's included Vera Wang, Zac Posen, Sarah Jessica Parker, Sean John, Katie Holmes, Karl Lagerfeld, Cynthia Rowley, Bernadette Peters, Padma Lakshmi, Dana Delaney, Caroline Herrera, Oscar de la Renta, Elizabeth Hurley.
(Via The Fragrance Foundation press release)