Paris Hilton Named Celebrity of the Year by The Fragrance Foundation {Fragrance News}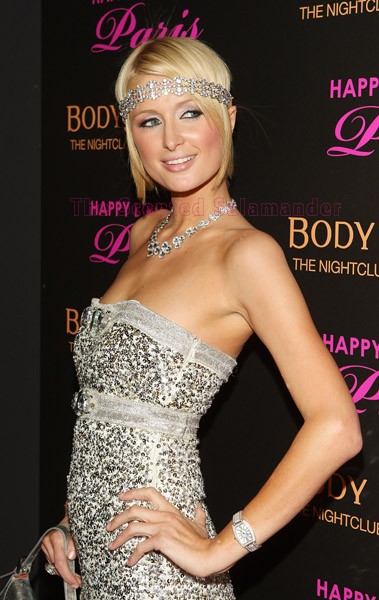 Paris Hilton at her birthday bash on March 8, 2009 at the Hard Rock Hotel & Casino in Las Vegas, Nevada



Paris Hilton,
the celebrity that everyone loves to hate, has been picked as the Celebrity of the Year by The Fragrance Foundation. She will receive a FiFi in person at the The Downtown Armory on May 27, 2009.
This prize is a reinstated Celebrity FiFi Award that was given to J Lo in 2003 and then discontinued...
Other celebrities have received awards in the past but not in the celebrity category. Sean Diddy got an award as Men's Fragrance of the Year and Christina Aguilera as Women's Fragrance of the Year in 2007, which both reveal the good health of the category nonetheless. Victoria Beckham and Elizabeth Taylor have also been rewarded in the past.
Jennifer Lopez, the one who started it all, received a Celebrity Fragrance Star of the Year in 2003.
Sources:
Cosmetic World
; Wikipedia
"FiFi Awards"
; The Fragrance Foundation