All Twelve Chanel Les Exclusifs To Be Available Online Soon {Fragrance News} {Shopping Tip}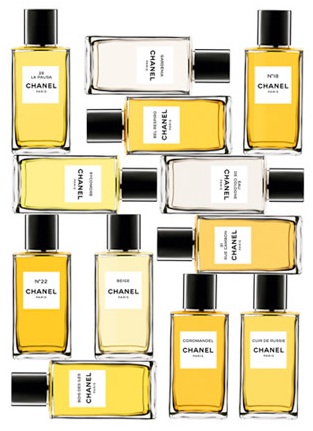 Chanel
have announced that they will soon be offering the line of the 12
Les Exclusifs
fragrances online on
Chanel.com
, date to be confirmed. This is a significant perfume marketing decision to take a boutique-exclusive collection to the internet to offer it greater visibility and accessibility online.
"A virtuoso collection of rare fragrances created by Chanel master parfumeurs. Twelve pure forms, twelve identical bottles. Luxuriously simple."

In other words, "niche" is going to be more about style than the distribution policy and a hyper-constructed constructed sense of luxury....


This is very much in keeping with the core ethos of founder Gabrielle Chanel who was absolutely not interested in an Haute Couture exclusive to the runways but rather in an Haute Couture that had the ability to become street fashion (she left that transfer be made by imitators mainly, both a curse and a blessing in her view; it only helped make her style more popular and widely accepted in the end).
Karl Lagerfeld revealed in WWD on 13 February 2009 that he had mixed feelings towards online shopping. He thinks it's great for books, CDs, less so for clothes. In his view, the shop experience leaves room to the unexpected while "
There is something unexciting about buying something exciting online
."