Guerlain will be in Le Marais {Scented Paths & Fragrant Addresses}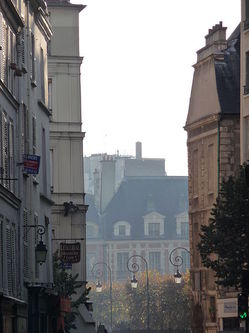 Guerlain
will open its 12th standalone store in July 2009 in Le Marais district in Paris.
As noted previously
, this artistic neighborhood has recently slowly evolved into being one of the noteworthy perfume-shopping centers of the French capital city. Guerlain, as it happens, will be next to the new Diptyque boutique which opened last year. Bobbi Brown just opened a boutique on the same street.
The new destination will be located at:
10, rue des Francs-Bourgeois
75004 Paris
Via
Madame Figaro
Photo credit: Wikimedia - Rue des Francs-Bourgeois going towards the Place des Vosges.