Editions de Parfums Fleurs Mecaniques, Esquisses et Matieres (2009) {New Perfumes}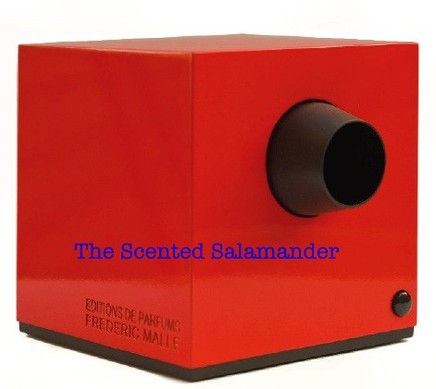 Frederic Malle
, the founder and editor of Parisian perfume house
Editions de Parfums
(he is about to open a stand-alone store on Madison Avenue in New York City) is attempting to push the limits of artistry and science regarding the conception of cutting-edge home fragrance in the beginning of the 21st century. With his soon-to-be-launched new ambitious project, which is two-fold, called
Fleurs Mécaniques
and
Esprits et Matières
he has been exploring the future of ambient perfume with the help of three famous
parfumeurs-compositeurs
.
The line between functional fragrance and fine fragrance has admittedly become blurrier in the two last years, with more and more luxury perfumes hinting at the scent of cosmetics and laundromat musks while on the other hand laundry detergents borrow more and more from the complexity of fine fragrance compositions as well as their names. Indeed, now you may happen on liquid detergents that do not hesitate to call themselves Nuits Orientales or Nuit Etoilée and they smell the part a bit more. A nose like Francis Kurkdjian has recently insisted his initial experience as a functional perfumer be integrated into his work as a fine perfumer with
Aqua Universalis
, by his own brand Maison Francis Kurkdjian, which overlaps the boundaries. In this context, Frédéric Malle wants to elevate home fragrance to the status of a recognized art form bearing the signature of an artist,
"In this new adventure, I have chosen to work with perfumers
or noses specialized in fine fragrances, as opposed to
those in functional fragrance who would normally work
on home fragrances. I imagine that this is a reaction
to those products designed to "chase away bad odors"
which have so oppressively invaded our lives.
In staying true to our goal of creating uncompromised
fragrances, we were determined to adapt the leading
principles of alcohol-based fine fragrances to
completely new uses and methods of diffusion for
home fragrances. "

Carlos Benaïm, Dominique Ropion,
and
Sophia Grojsman
have been called upon to create a library of carefully-studied scents which builds upon the work of
Dr. Braja Mookehrjee
on headspace technology as well as the data the scientist accumulated himself over the decades.
This is not the first time that Malle turns to the research conducted by Mookerjee as
Carnal Flower
was created using his data, which made it possible for the composition to be both very natural-smelling and atmospheric.
Fleurs Mécaniques
(Mechanical Flowers) is a library of 5 floral fragrances so far which will be diffused via a special 11 cm red box (seen above and below) which recharges like a cell phone called the
Fleur Mécanique diffuser
...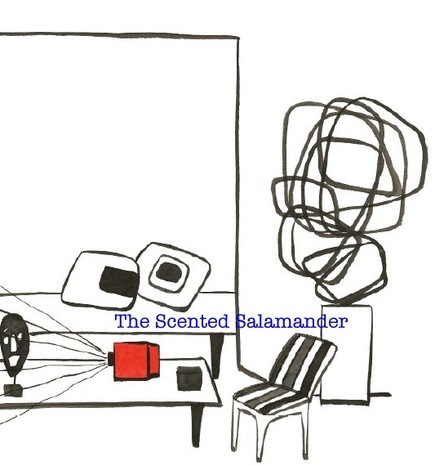 "An aesthetically pleasing machine which

is capable of diffusing a completely natural

odor of a bouquet of flowers upon request."

"An object that is quiet enough that you can

sleep right next to it without being disturbed."

These were our wishes when we started to

work on developing our Fleur Mécanique

diffuser.



The mechanical floral collection currently comprises
Rosa Rugosa, Rubrum Lily, Jurassic Flower,
all
three by
Carlos Benaïm
and
1er Mai
and
Un Gardénia La Nuit
by
Dominique Ropion
. Of these, Rosa Rugosa is the sole scent reproduced "au nez" that is by dint of the perfumer's sense of smell alone. The other floral scents contain elements of headspace technology coupled with personal observations. All the Fleurs Mécaniques compositions tap into the aesthetic vein of hyper-realism.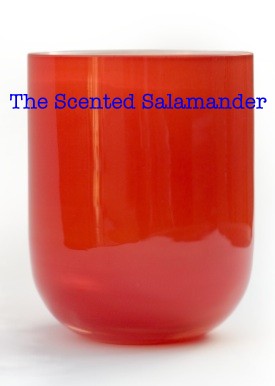 The second collection is distinct from the first in that it is not longer inspired by the desire to capture the scents of flowers to a hyperrealistic degree but rather those of places, locales. This other library of home fragrances called
Esquisses et Matières
(Sketches and Materials) includes
Coffee Society, Saint des Saints, Santal Cardamome,
and
Russkie Notchi
(Russian Nights).
Coffee Society
by Carlos Benaïm is the one most akin to a personal perfume. (Candle only)
That ephemeral odor of the
living room a few minutes
after the end of a Parisian
dinner when the guests have
just left.
A memory, an immaterial
moment, sensual and fragile,
nearly human: this odor of
mixed scents is like an im-
print of a near and happy past.


I am personally looking forward to this perfume as this is real-life scent that I particularly cherish. It can sometimes be smelled fugitively in some perfumes like in
Chanel Les Exclusifs
or
Midnight Oud by Juliette Has a Gun
.
Saint des Saints
by Benaïm is based on the scent-recordings made by Dr. Braja Mookerjee of several Indian temples. This should also be a very interesting and moving scent. (Available as a candle and Fleur Mécanique.)
Santal Cardamome
by Dominique Ropion is a happy accidental encounter with a beautiful accord while working on reconstituting sandalwood. (Candle only)
Russian Nights
by Sophia Grojsman is,
A fragrance that is simple and rich at the same
time. There are notes of nutmeg, cinnamon, iris
and sandalwood. Like the long polar nights,
the simple yet overwhelming quality of this
perfume's richness is reminiscent of sensuality
and meditation. (Candle only)


A third carrier for the fragrances will be rubber incense, a modern form of sachet, which was developed with
Steve Semoff
.
Via press release