Leslie Blodgett Perfume Diaries Bare Skin (2009) {New Perfume}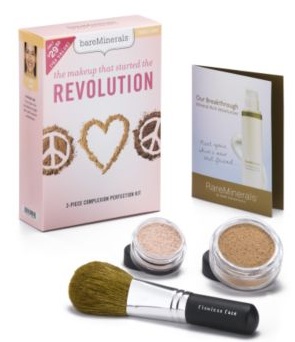 Leslie Blodgett the founder and innovator behind the Bare Escentuals mineral makeup line has turned to scents with a skin thematic in mind and is readying for the launch of her debut fragrance in October 2009 called
Bare Skin
by
Leslie Blodgett
in
the Perfume Diaries
collection. It will be a limited-edition exclusive to
Sephora
followed by another launch in the spring of 2010. The perfumes are based on memories preserved in her personal diaries which she has been writing since she was a little girl.
Bare Skin was created by perfumer
Stephen Nielsen
of Givaudan (
Bond No9 Andy Warhol Union Square
, Apothia Pearl,
Hilary Duff With Love
(with Rodrigo Flores-Roux),
Donna Karan Gold
(with Yann Vasnier and Calice Becker)...
Leslie Blodgett said that Bare Skin, inspired by a memory of intense joy in Mexico,
"is the way you feel when the sun is beating down on you during the day, but then you go out at night and you're still sizzling from the warmth of the day which mingles with the night air and the music."
Top notes of black pepper, freesia and anise; heart notes of iris, vanilla orchid, plumeria, patchouli; dry down of sandalwood, labdanum, musk.
Stephen Nielsen added,
"
Glowing, sun-kissed skin turns heads," "I wanted to recreate that attractive force with notes that draw you in: creamy sensuality, caressing florals and uninhibited musk
."
Via
Style List
; photo credit: wwd