New Libertine Parfumerie in Brisbane, Australia {Scented Paths & Fragrant Addresses} {Fragrance News}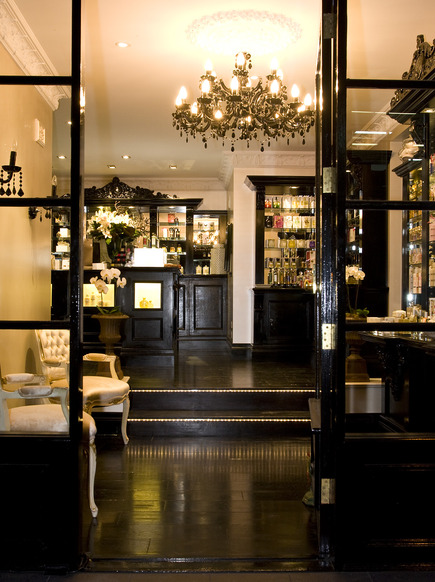 Australian niche perfumery
Libertine Parfumerie
have opened their second store in Brisbane. The boutique is co-directed by
Nick Smart
,
Jason Carlton
and
Joel Morehu-Barlow
whose goal it is to bring exclusive niche perfumery to their country. The trio also heads a niche distribution company named
Agence de Parfum
. Nick Smart said,
"Libertine Parfumerie, coupled with agence de parfum, are dedicated to filling a void for niche perfume houses in the Australian market. "

"Some of the most coveted fragrances in the world are created by niche perfumeries and until now, Australians have had only limited if any access to such high-end brands.

"With the exception of a handful of stores, niche perfumery has not been well represented in Australia and we felt it was time to overcome this and give Australians the opportunity to learn about some of the rarer, prestige fragrances on the market," he said...


The press release further states,

The ethos of Libertine Parfumerie is selecting the most originally-crafted perfumes, both new and old, which are compelling, visionary and avant-garde, and bringing them to our clients in a way which offers an exceptional experience and an exceptional product with their individual and unique origins.

Luxury fragrance boutique Libertine Parfumerie has cemented itself as Australia's premier perfume destination with the opening of its second boutique, in Brisbane's fashionable James St precinct, New Farm.
Housing some of the world's most prestigious, niche fragrances sold in the finest boutiques and department stores around the world, the Parisian-inspired boutique will specialise in perfumes, home fragrance and body products, coupled with more contemporary ranges of cosmetics and skincare.
Fragrances from internationally renowned, exclusive houses will line the boutique shelves including Juliette Has a Gun, CoSTUME NATIONAL SCENTS, Lubin, Robert Piguet, Jean-Charles Brosseau, Amouage, P. Frapin & Cie, Histoires de Parfums, Parfum d'Empire, Diptyque, Cire Trudon and Mona di Orio, among others.
Libertine Parfumerie New Farm will also be the exclusive Brisbane stockist for cult nail polish brand Butter from the United Kingdom, as well as Baxter of California Skincare and Shaving, Anthony Logistics for Men and Sharps Skin.