Poo-Pourri Before-You-Go Bathroom Sprays: Poo-Pourri Original, Royal Flush, heavenSCENT, No2 & the latest, Organic Nature's Call {Spotlight on a Brand} {New Perfume}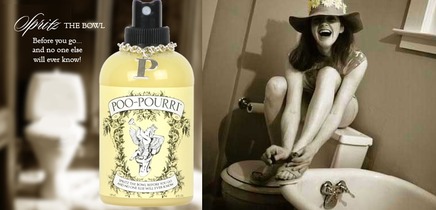 Poo-Pourri
is a quirky -- well, maybe not so quirky since their products seem to correspond to a profound need and to tap into an emotional well -- deodorizer label that specializes in attacking those odors that are commonly thought to be both obnoxious
and
embarrassing. One thing you can say about them is that they are not afraid of venturing where few before them have treaded. Thus they target soiled diapers, smelly pets, stale cars and most of all they propose a collection of spray scents for those who are hyper-conscious about leaving a scatological trail behind them in shared bathroom spaces. Their eloquently-named Before-You-Go bathroom sprays promise to "...
create a film on the surface of the water, trapping odor at its source
."...
The latter line of scents is the most developed of the brand bespeaking of what makes people react to nowadays. Starting with the Original Poo-Pourri, a "Citrus Fresh blend of Lemongrass, Bergamot, Grapefruit and other natural essential oils that leave the bathroom smelling clean and fresh!" and soon followed by
the unisex
Royal Flush
"the fresh essence of Eucalyptus works in synergy with Spearmint in this perfect scent for both men and women!",
heavenSCENT
"a divine blend of White Jasmine Florals and Natural Essential Oils",
No.2
, "This Sweet Bouquet of Mandarin, Bergamot and Orange Enhanced by Hints of Peach and Berries is a Perfect Gift For Tween to College Age Girls!" and the latest one which is on trend with its organic appeal,
Naure's Call
, "the Organic Citrus Fresh blend of Lemongrass, Orange, Grapefruit and other nautral essential oils leave the bathroom smelling clean and fresh! So we'll breathe easy, one and all when you hear Nature's Call."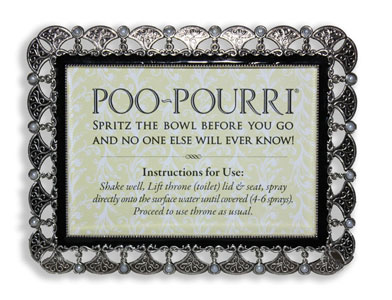 To make the action really be efficacious travel atomizers are proposed as well as instructions signs for your home so that guests do not end up spraying themselves with Poo-Pourri.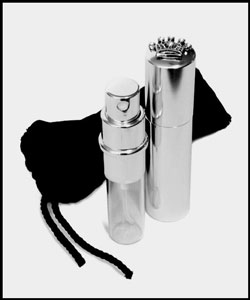 There is also Trap a Crap and a new Karoma -- Auto Aromatherapy. The possibilities seem nearly endless and the riffs on various forms of social embarrassments promise to never let up as long as there will be people who want to cover up their least flattering smells.
All available at
Poo-Pourri