Chocolate Fashion Exhibit at the Salon du Chocolat 2009 in Paris - Part 2: Look but Don't Touch {Scented Paths & Fragrant Adresses} {Fashion Notes}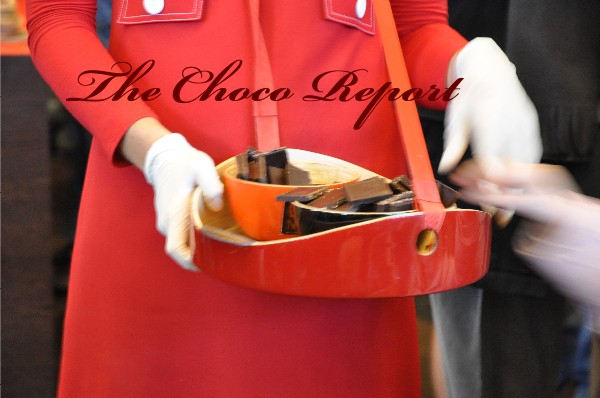 Here is part 2 of the gallery of photos showcasing the chocolate dresses that were created for the
Salon du Chocolat 2009 in Paris
.
I have followed the organization of the exhibition spread over 3 separate podiums.
Here was
Group 1
Group 2
today...
Nestlé France SA, Coralie Robert. Inspired by Nutcracker, Tchaikovski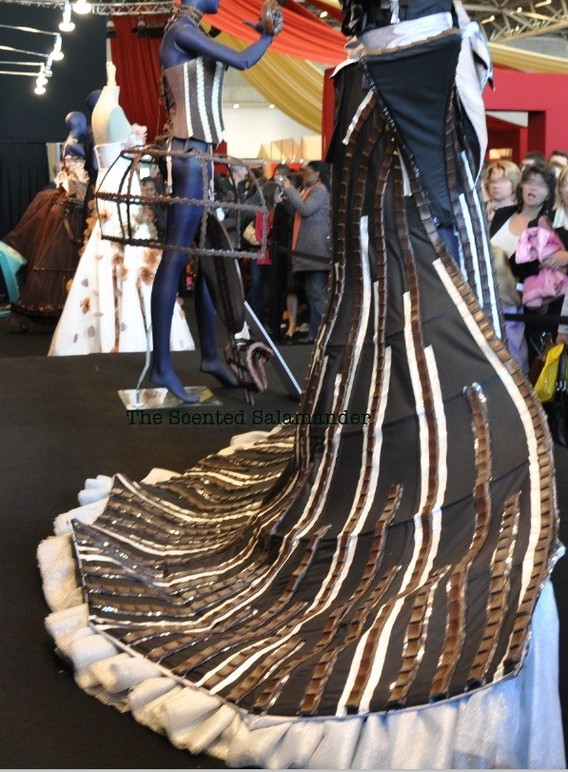 Magnum, Eva Rachline. The Magic Flute, Mozart.
Chocolate manufacturer Barry Callebaut, designer Aurélie Cherell
.
Gauzy flowers painted with chocolate
staining the satin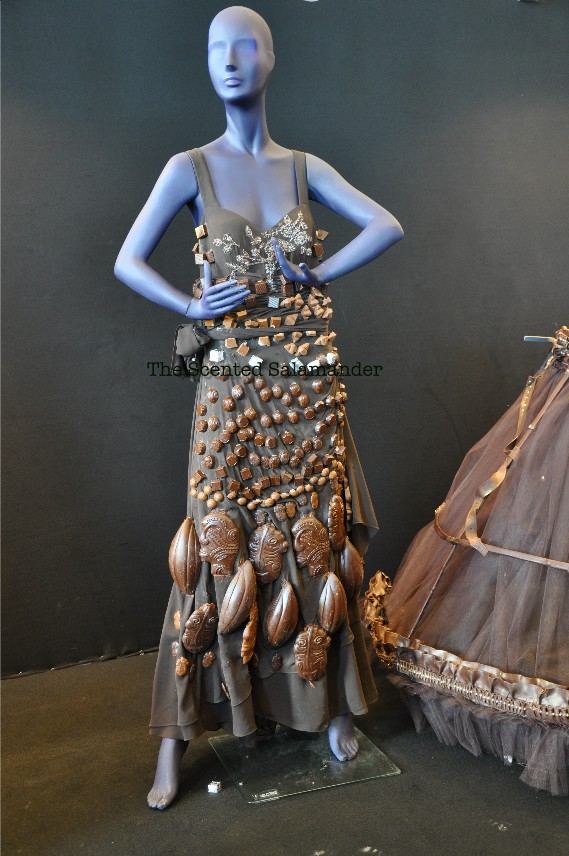 Aztec (?) theme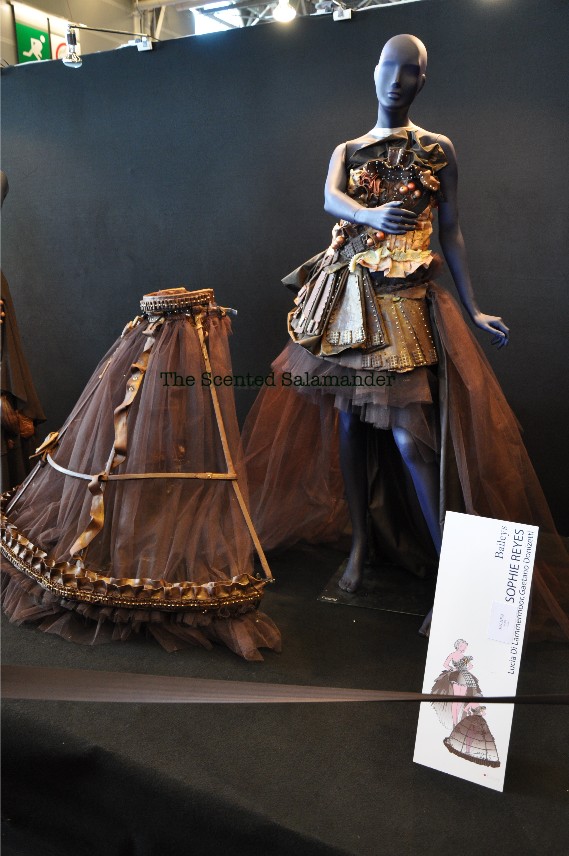 Baileys, Sophie Reyes. Lucia di Lammermoor, Donizetti.