My 2009 Halloween Shopping List: Ambiguity {Beauty Notes} {Perfume List}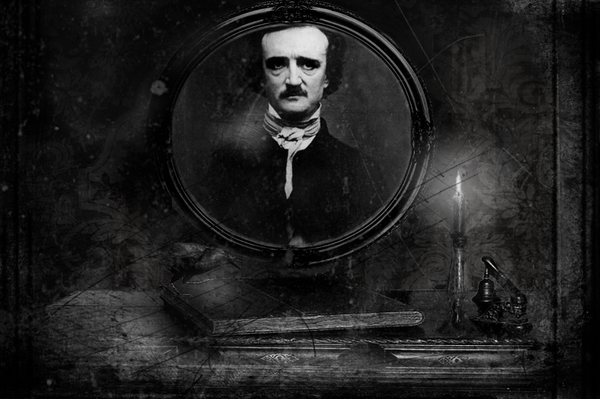 To help you out make that mad dash to the beauty and perfume counters for
Halloween 09
, here is what I think will help you prep in the most ghoulish yet stylish way and usher in The Moooood.
Also, bonus, see at the end my recommendation for the
Scariest Movie in the Universe
if you want to rent a genuinely unsettling film.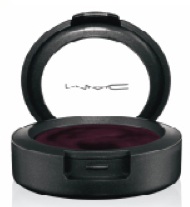 The only black lipstick I have found that truly worked for me this year is
Mac Bat Black Cream Colour Base
. (That and last year's
Lancôme Piha
set.) You can use it to create creepy shadows on your face: turn your eyes into evil hollows and your cheekbones into graveyard material before their appointed time, or use it on your lips to whip up an interesting, slightly melancholy look. The color has enough subtlety and Bordeaux pigments in it to look like a fashion statement rather than a leftover inspiration from Halloween.
Wait, you tell me that you are confused -- isn't this meant to be a Halloween post?
Yes, but it's also meant to be useful beyond Halloween. I think I used the word
stylish
...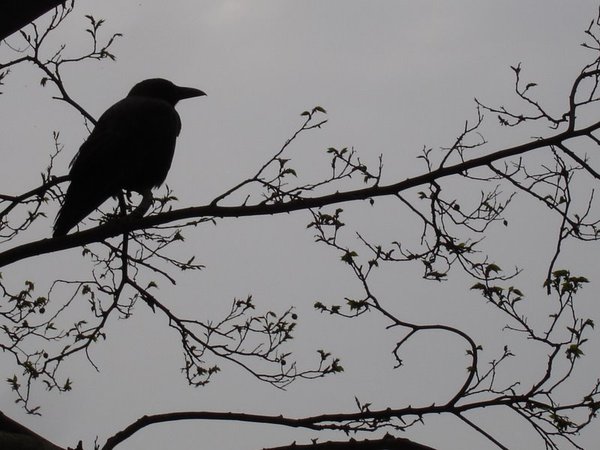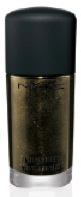 I purchased the
OPI Tattoo Ta- Boo! Halloween 09
set and I am sure it will be a good option for many. But in the end my instinct tells me to stick with
MAC Seriously Hip
. It's a gorgeous black nail polish flecked with ambiguous bronze green rather than gold as advertised. You don't want to wear it just for Halloween and I guess this exercise allows me to clarify what I am getting at in 2009: I want my Halloween atmosphere to be ambiguous rather than straightforwardly and bloody scary.
Perfume-wise, I have already uttered my pronouncements about
what it is proper to wear on Halloween
before. This year, I am adding
Tokyo Milk Honey & the Moon
(available at Anthropologie). It smells of dark, dusty violets, snuffed candles in a windy castle and has a somber Edgar Allan Poe vibe to it, yet is very wearable. If you want to really up the ante and gag the dark forces, you can always rely on
Sécrétions Magnifiques by Etat Libre d'Orange
, a scent that smells of a bad frat-boy's joke; it will do the job. Fortunately for the planet, it's less easy to procure (Bendel's).
Another new perfume that would work well for Halloween this year and can be snapped readily at Sephora even if you only have the time to drop by for 5 mn is
Kat Von D Sinner.
You can choose between a roller-ball, a black metallic ring that can double as an accessory, and a flacon. It smells slightly disturbing yet manageable and ultimately feels feminine.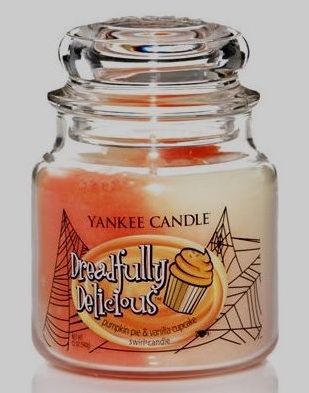 Yankee Candle
have proposed a yummy assortment of scented candles this year to chime in the day of the dead. This is not ambiguous anymore, it's delicious.
Dreadfully Delicious
smells like it tells you it does. It wafts of a giant pumpkin pie and vanilla cupcake with a tendency to making you think your place turned into a baker's haunt and there is a warm, cosy fireplace burning even when no logs are in sight. This might be the only magical, ambiguous part of the scent.
If you want your hair to
smell black
regardless of their color
, you can turn to
The Haunted House
by
Philosophy
which proposes a
Black Licorice
3-in-1 shampoo.
Finally, my bonus: the
Scariest Movie in the Universe
is still
The Tenant
(Le Locataire) by
Roman Polanski
You will wish you had gone to see the Blair Witch Project instead because next to The Tenant, it's funny.
Not wanting to raise a controversy, but reading the tag line "No one does it to you like Roman Polanski", it sounds like a really bad joke in light of his history.
Poe pic: somewhere on the net, can't find the site
Raven pic:
Lily