Chanel Parfum Artisan Event at Selfridges Nov 26-28, 2009 {Scented Paths & Fragrant Addresses}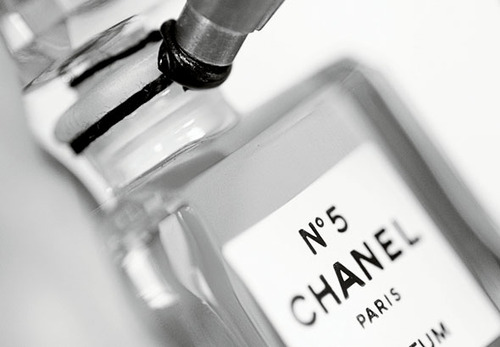 If you are in London sometime between November 26 and 28, 2009 and want to take a peek into a behind-the-scenes of Chanel the perfume brand, you can direct your steps to Selfridges to attend their
Chanel Parfum Artisan Event
. This event allows you to experience how Chanel artisans carry on what is called in French,
baudruchage
.
Baudruchage
is the action of tightly sealing a perfume bottle, traditionally with a transparent piece of beef intestine dipped into a bowl of water to make it more supple. That's a drop of old-world charm for you. It roughly looks like film wrap, only it is animal in origin. Then a gold thread would be added.This treatment is reserved for the extrait concentration, the most luxurious form of perfume.
For Chanel, baudruchage now only involves using black wax and thread.
Chanel Fragrance Boutique, Ground Floor, Oxford Street
More info at
Selfridges