Donna Karan Pure DKNY (2010) {New Perfume}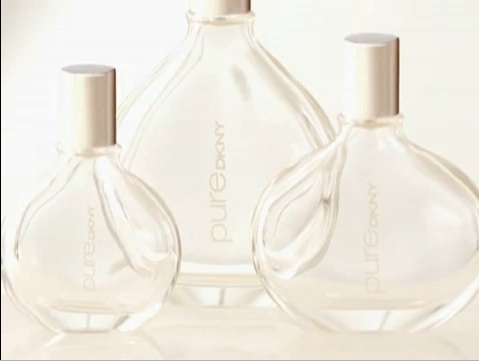 {A f
ragrance review of Pure DKNY
was added to the blog!}
From February 2010,
Donna Karan
will launch a new women's scent called
Pure
DKNY
named after one of their clothing lines but which most of all wants to affirm a certain way of life. The tag line is "
Go Pure
." A promotional website is already available in Spanish which invites online viewers to water a green plant before being able to access the video depicting the universe of Pure DKNY. It resembles a romantic family photo album portraying a happy couple in love and their child all bathed in a pure white light in an indefinite ethereal world set in a loft-apartment with glimpses of early spring and New York City....
The values hinted at are simplicity, love, caring, joy some of these words even appear in the TV commercial to bring home the message. A tender-loving ritornello music plays making the spectator feel misty.
On the
Spanish Pure DKNY site
, the question is asked: what is pure? The next message intimates "Start a new experience." The answer soon follows "On some occasions it's a simple drop of water... a drop of good-will"
The message of the Pure DKNY campaign is thus very much tied to an eco-conscious one, encourages a re-centering on family values, on human relationships instead of the usual aspirational message conveyed by perfume along the lines of materialistic or power-oriented gains. Not to break the ambiance, but you can win a bottle of the scent on the site.This is obviously a discourse that will resonate well with the new mentality issued from the recession even if Le Monde announces today it is past us given
the unexpectedly strong growth of the gross domestic product in the US, at 5,7%
in the last quarter of 2009.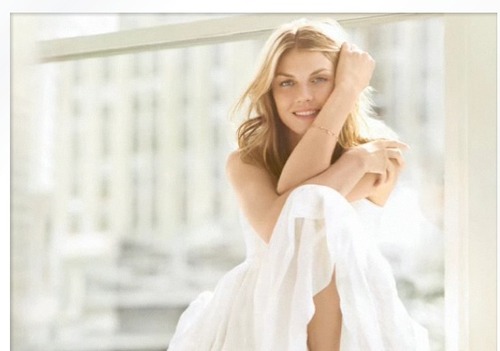 Pure DKNY eau de parfum is a fresh floral with notes of
vanilla, a dew-drop petal accord, lotus, rose, transparent jasmine, freesia, orchid, white amber and sandalwood
.
You can watch one version of the commercial below starring model
Angela Lindvall
,