New Perfume Portraits by Ormonde Jayne Perfumery {Fragrance News}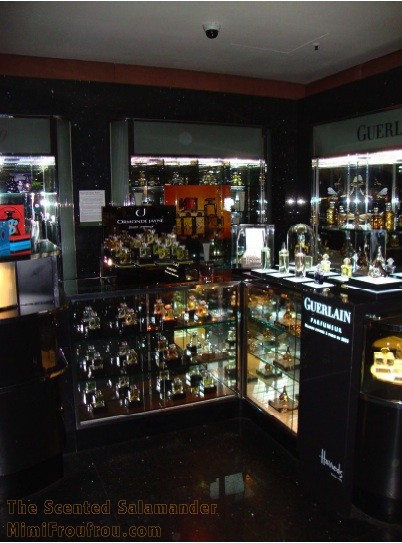 London-based
Ormonde Jayne Perfumery
have created a new service called
Perfume Portraits
to help customers better evaluate their aromatic likes and dislikes and thus be able to choose a better perfume for themselves. The psychological component is unmistakable: it is also about the quest to know thyself a little better. Not all want to know themselves but for those who are intrigued by the notion, perfume can be of assistance. Founder and owner
Linda Pilkington
says that "
The perception of smell consists not only of the sensation of the aromas themselves, but of the experiences and emotions associated with them. Smell can evoke strong emotional reactions and this is not an invention of poets or perfumers
"...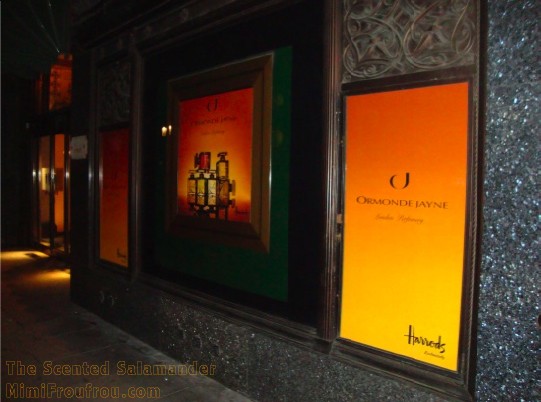 The consultations take place with trained personnel at either of two locations, The Royal Arcade, Old Bond Street and the Perfume Hall in Harrods. The client is invited to be seated at a bespoke testing table and is asked about his or her likes and dislikes, favorite perfumes and aromas. Then a smelling session ensues with the presentation of 3 raw materials from each of the 7 fragrance families which are interestingly defined as follows: hesperidic, light floral, intense floral, balsamic, oriental, woody and atmospheric. Each fragrance material is encased in a black and gold ceramic stone which was specially devised for Ormonde Jayne Perfume Portraits. In this initial stage, no sophisticated thinking is required just an instinctive reaction to the smell of the material presented without attempting to develop thought associations (unless of course, they are immediate as they often are.)
"
Perfume portrait is just about letting personal taste be guided by your mind's limitless scope to decipher the aromas around you
."
This process helps the brand refine your search for a perfume that represents your tastes better. You will then be presented with 2 or 3 Ormonde Jayne perfumes with an ingredient-based explanation of why you might like them best. The ritual is prolonged with a second series of presentations of the selected perfumes on another set of black and gold ceramic stones. Wrists will be sprayed afterwards. While the perfume develops, the client's personal perfume portrait is discussed and a copy of the session's results - the perfume portrait - can be brought home while another copy remains in the store to offer future recommendations to friends and family who would like to drop by to look for a present.
This sounds like a real treat for fragrance lovers who like to experience perfume in more ritualized and personalized forms. Of course, it's also great for Ormonde Jayne to gain better insights into their clientèle's tastes and aesthetic preferences, an idea to which Linda Pilkington is particularly attached herself as I found out in a previous conversation with her and which she applies spontaneously in the setting of her store. She willingly recognizes that it influences her creative process. She loves to ask what people like and what they wear as they step inside her boutique to bring an echo of the wider fragrance world; the Perfume Portraits appear to be a more systematic development of that natural curiosity and personable manner of hers.
Photo credits: The Ormonde Jayne Perfumery corner at Harrods © Ormonde Jayne Perfumery; Ormonde Jayne Perfumery is showcased in the windows of Harrods © Ormonde Jayne Perfumery