Elizabeth Arden Pretty (2009) {Perfume Review}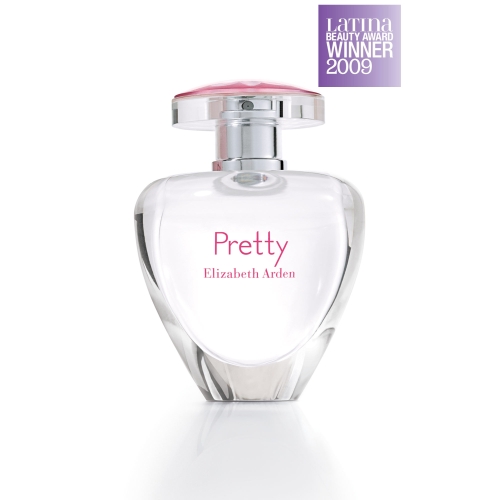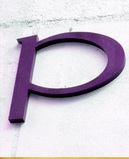 Pretty
by
Elizabeth Arden
was launched in the spring of 2009
and not surprisingly went for a "pink floral" concept to go with the "pretty" idea. Although one can detect some similarities with a fragrance like Pink Jasmine by Fresh, which also uses pink as a code word for citrusy, light, fresh and slightly tart, neither perfumes smell literally pink like Yves Saint Laurent Paris does, say. It's more in the line of Pink Sugar by Aquolina: "pink" here is meant to make you feel you've entered the pink zone where you have license to feel unabashedly girly, pretty and carefree - and one could add - at any age. Just turn to Betsey Johnson for advice. Arden despite their targeting young women via their advertising campaign are also proposing the slogan "
Every day, everywhere. Every woman wants to feel pretty
." Elizabeth Arden creative director Mark Dixon explained that he had been inspired by memories of seeing his mother and sisters apply makeup in front of their mirrors before going out. You know, this aura of intensity around a woman who is concentrating on putting on her game face...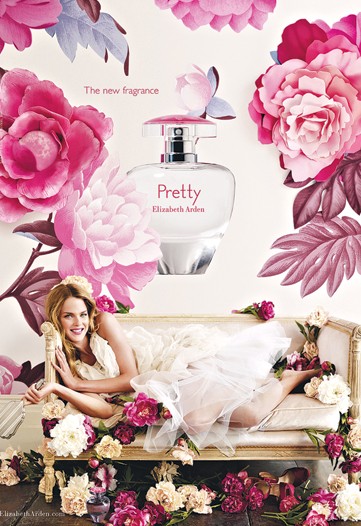 Notes: Italian madanrin Orpur, orange blossom, peach nectar/Star jasmine, petalia, pink iris, white peony/fluffy musk, Jaracanda wood, creamy amber.
The flacon was inspired by a bud vase.
Pretty opens on the scent of peony and crunchy green notes while one senses a woodsy undertone from the start before it all segues into a delightful spicy fruity-floral heart with overtones of thickly juicy exotic fruits. After a while it seems to smell somewhat of the complex scent of a ripe Jackfruit. It is less conventional than I thought the Pretty potion would be. More stereotyped white musks kick in because they must in this day and age. But fortunately it is not too washing-powder like. Not that there is anything wrong with that in the larger scheme of things. Someone's Stinky Bishop cheese is another one's idea of nauseabond and vile, just as someone's idea of a cheap laundry detergent is another one's idea of pleasantly clean.
Perfumer Claude Dir managed to balance out the clean notes with other ones that have more "character" and depth. The exotic woodsy note of Jaracanda wood from Brazil better known as rosewood gives more backbone to the fragrance while the fruity-floral notes are sweet, tropical, creamy, spicy and smell to my nose of something akin to passion fruit at this point. At any rate, the fruits are well ripen. The fruity-floral accord rests on peach nectar, high-grade mandarin Orpur, orange blossom as well as floral notes of pink iris, star jasmine, white peony, and most importantly Petalia, a new 2009 proprietary molecule used by fragrance company Givaudan. Nose Claude Dir explained that the perfume had been built around Petalia as its star ingredient. He explained why "...
because it is easy to wear, with a floral character that imparts a unique signature impression,
"
Pretty is what it set out to be, pretty, but it is not dull and wall-paperish; this is the good surprise. This girl wants to live too and has some zest for life. One can thus appreciate the spiciness in contrast to the creaminess of the perfume and the effort to offer renewed fruity-floral sensations. The Arden pretty girl prefers to feast on a platter of ripe fruits hailing from Brazil, with maybe a pinch of salt and even some wedges of Cheddar (indoles), rather than on a can of Del Monte Fruit Cocktail, and that's to be appreciated for a change. There is also a hint of Bellini cocktail in the drydown.
The eau de parfum could be longer-lasting at a higher intensity level as it tends to become more of a hushed scent on the skin not before too long and comes across more as being eau-de-toilette strength. This did not prevent the scent from earning a Latina Beauty Award in 2009. If you reapply though, it starts to radiate more and feels very sexy. I'm sure the brand would advise you to buy the ancillary scented lotion to remedy the problem. However Elizabeth Arden decided this spring to offer a sheerer version of the scent with
Pretty Eau de Cologne Splash
which has new additional notes. You never know, its lastingness might have been improved as fresher nowadays doe not necessarily means more fleeting.