By Kilian Rose Oud (2010): Dark Arabesque Rose {Perfume Review & Musings}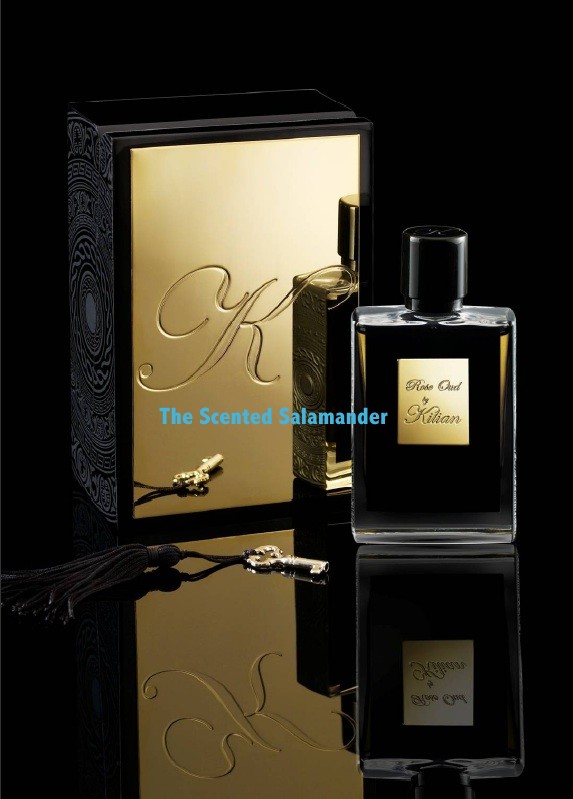 By Kilian Rose Oud
was launched this year and is presented as "
the second port of call of his collection Arabian Nights
" a Middle-East inspired collection which is scheduled to include five different fragrances built around 5 materials and 5 accords which are strongly reminiscent of the Orient and were selected for their high symbolic value. After Oud and Rose we can expect to see Incense, Amber and Musk. Rose Oud is described as "
a feminine interpretation of oud using the luxurious petals of the Turkish rose and the rose of Grasse
." The composition is further said to be both "
mysterious and familiar
." The whole Arabian-Nights concept is a reinforcement of the Orientalist theme and genre and rides on
the wave of a recent interest in Western perfumery for oud
. Without amounting to the level of a craze, as for violet in the 19th century and patchouli in the 20th century, it certainly reflects a cultural movement which is aesthetically interested in arabesque and conscious of new potential markets in the East.
Notes: Turkish rose, Grasse rose, oud, saffron, cardamom
By Kilian Rose Oud was composed by perfumer Calice Becker who is the person behind the famous
J'Adore by Dior
, a perfume known to combine rich florals with an impression of prunes stewed in Banyuls wine. In Rose Oud, one finds something of this deep autobiographical accord inspired by a childhood memory in the sensation of a fruity rose stewed in Georgian wine the color and consistency of lava (a boozy oud)....