Betsey Johnson Plays with Perfume Again {Fragrance News}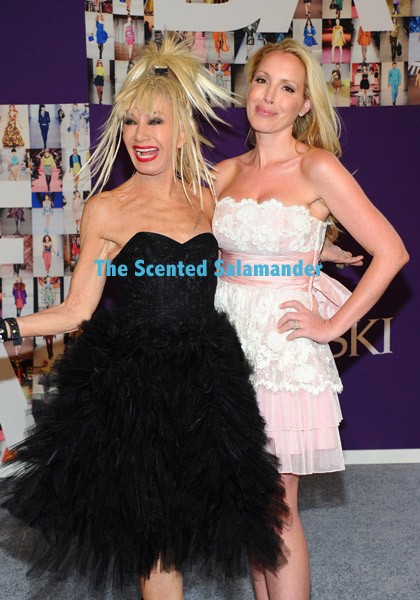 Betsey with daughter Lulu Johnson, photo © J McCarthy
Fashion designer
Betsey Johnson
will introduce a new perfume next month, or rather re-introduce the juice which is said to be a revival composition of her original fragrance from 1982. Names were undisclosed both for the "original" and the new one which has been redone by Firmenich staying as much as possible true to said original but admitting at the same time that it underwent a process described as a "modern interpretation,"...
There was a Hello Girlfriend! fragrance which is still popular in the memories of people as was expressed in
this thread
, an example I overlooked of
Cyber Perfume Cemeteries
. Someone mentioned in the same thread another earlier fragrance still.
Betsey Johnson said,
"
It was a favorite, one of those do-it-yourselfers," she said. "We got as close as we could [to the original formula]
,"
The designer is willing at this point to share what the new perfume is NOT about,
"
It ain't gonna be au naturel, sweet, foodlike -- like chocolate -- [or] patchouli
."
But one thing we can rest assured of is that it will seduce the senses,
"
If I don't get compliments [on a fragrance], if guys don't like it, I throw it out the window
,"
More details will be forthcoming obviously closer to the launch date.
Johnson will also release another feminine fragrance in 2011. A makeup line is also under consideration.
Via
WWD