Giorgio Armani Rose d'Arabie in a New 1001 Nights Collection (2010) {New Fragrance}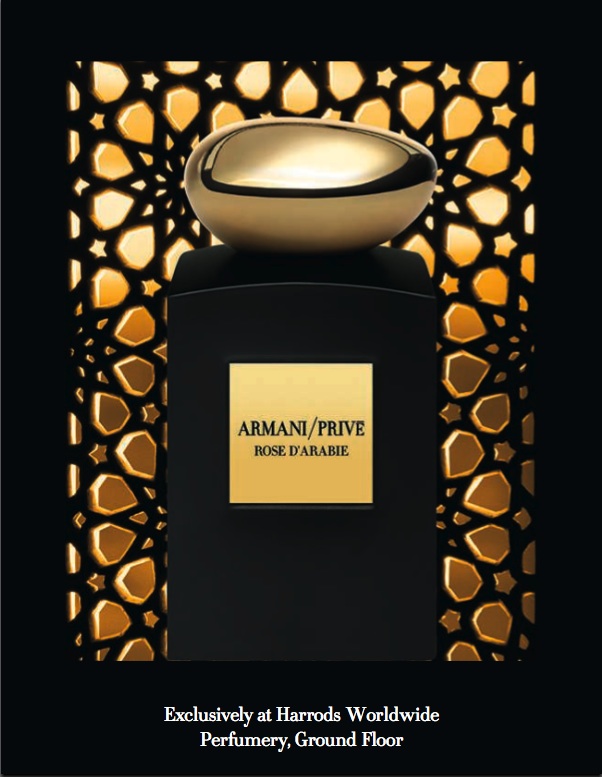 Giorgio Armani
will reportedly launch a new collection of fragrances called
1001 Nights
under his
Armani Privé
label featuring three new compositions. Only one has been mentioned so far as being
Rose d'Arabie
, which seems to want to propose the Armani take on the classic rose-oud accord. Added: another 1001 Nights scent is called
Oud Royal
.
Amouage with Lyric
or Homage Attar, Bond No.9 with
Bond No.9 Perfume
,
By Kilian with Rose Oud
or Jo Malone with the just-out but already reviewed
Cologne Intense Rose Water and Vanilla
are a few of the ones who have previously and in the recent past offered adapted versions of this standard of Arabian perfumery.
The 1001 Nights moniker sounds also like an answer to the recent establishment of the
By Kilian Arabian Nights collection
(2009). This plethora of related releases show the shift in the mainstream Western markets towards the traditional Middle Eastern taste and historical legacy in order to meet the demands of emerging markets but also taking into account evolutions at home. The French will perhaps ban officially the wearing of the Burqa and Niqab in public spaces in France by the end of the year, but they will still welcome oud...
According to
Marigay McKee
, Fashion and Beauty Director at Harrods, Rose d'Arabie is the "most romantic" one of the three new scents (names undisclosed for the two others.) She further writes, "It's a sensual, rosebud-based scent that deliciously captures the essence of the Golden Age of Islam. Sensuality prevails."
I reviewed
Rose Oud by Kilian
as a particularly convincing, neo-classical interpretation of this accord, even listing it as one of
my Top 5 favorites for this summer among the recent releases for Style.com
(yes, there were five and they in the end published three.)
I think we are not seeing the end of the
Oud Trend
, with rose and oud becoming a staple in perfumery and offering a new definition of the oriental fragrance under our skies.