Philippe Starck Deconstructs L'Air du Temps by Nina Ricci {Fragrance News - New Flacon}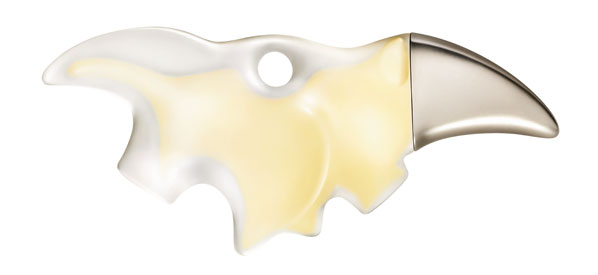 French designer
Philippe Starck
, who has designed an impressive list of quotidian objects ranging from Euro coins to toothbrushes as well as turned to home decoration (Hôtel Costes, Les Bains Douches) and architecture (Yoo Tel Aviv twin towers and brewery Asahi called La Flamme in Asakusa) just to name a few creations, has created his first perfume bottle for Nina Ricci L'Air du Temps.
The design will probably get prizes for its high level of originality which is even more apparent when held upright ready to spray. It manages to renew our vision of a classic perfume which date of birth is 1948, born just a year before Starck who incidentally is a long-time wearer of the women's fragrance. His wife Jasmine tells him it is the one which smells best on his skin...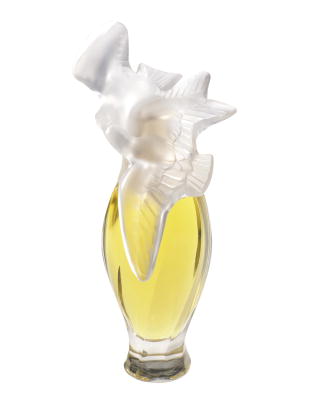 The designer also reminisces that he used to help his mother run a perfumery avenue Victor Hugo in Paris when he was a child. His father was aeronautic engineer André Starck the creator of the first tourism plane.
The fact that the new bottle is a complete rethink of the iconic flacon by Lalique while borrowing something from the spread-wing inspiration of both birds and plane may be seen as a profound connection going further than the more recent habit of wearing the scent itself.
Starck explains that he had been contacted several times in the past to create perfume flacons, but that he never felt inspired to do so, in particular because he knows about perfume (and apparently was not impressed with the juices proposed to him.) L'Air du Temps being his signature scent and upon meeting Nina Ricci execs on a plane (again!), he finally relented.
The museum-worthy design will be available from mid-October 2010, 69€ for 45 ml.
Via
L'Express
;
Buy Buy