When JLO's Perfume Advertising Serves as a Lookbook & a Lesson in Glamor {Fragrance News} {Beauty Notes}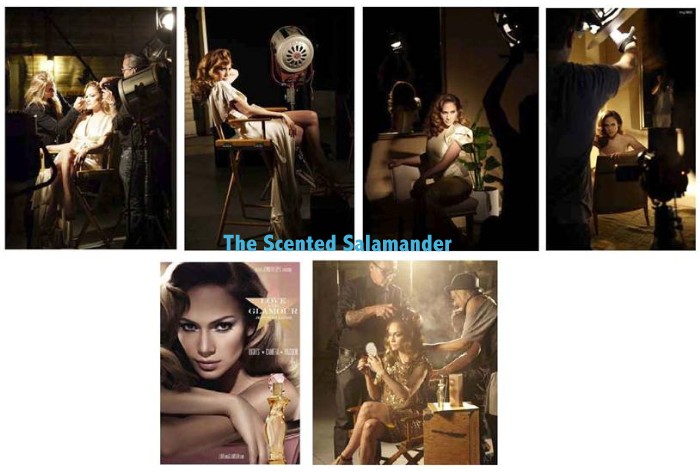 It is no mystery that advertising just like feature movies often serve as inspirational lookbooks for passers-by and movie watchers. The advert for the latest
Jennifer Lopez Love & Glamour
easily lends itself to beauty emulation. JLO imitated a 40s glam look which is perhaps best popularized by the iconic movie
Gilda
(1946)
featuring Rita Hayworth.
We were told that celebs' hairstylist Oribe made all the magic happen and she explains how to replicate the look sported by JLO...
"Renowned hairstylist Oribe channeled old Hollywood glamor for the Jennifer Lopez campaign for her latest fragrance Love & Glamour. Oribe created Rita-Hayworth inspired pin-curls and over-the-top volume for an iconic, movie star style. Oribe reveals that "this was about creating a look that embodies the type of woman that men find sexy and women admire," about Jennifer's classically beautiful look.
So, here's the rundown on how to capture the look:
"To create the look, complete a full set with a 1 or 1,5-inch curling iron. Use soft lacquer heat styling spray to add extra shine. Pin the hair and let it set for about an hour, then brush out the curls and spray with superfine hairspray for hold and to maintain shine."