Puig Takes Over Hermès Stake in Jean Paul Gaultier {Fragrance News}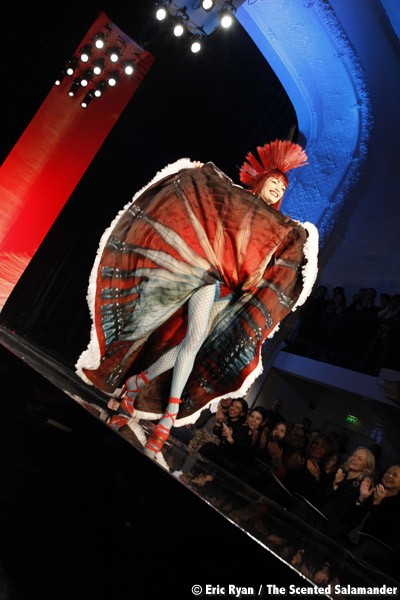 Jean Paul Gaultier haute couture, spring/summer 2011
Puig have announced that Hermès have sold the integrality of their majority stake in the house of Jean Paul Gaultier to their group. The man behind the brand, designer Jean Paul Gaultier, will remain "a share-holder of reference" and will retain control over the creation and image of the company he founded in 1982, 6 years after his first fashion show was unveiled in 1976.
Puig, whose portfolio of brands includes Prada, Valentino, Nina Ricci, Carolina Herrera, Paco Rabanne or Comme des Garçons are expected to bring their expertise and interest in the development of highly creative labels as the group is strategically focusing on such brands for their expansion...
In choosing Puig, Jean Paul Gaultier is also privileging a collaboration with a family-owned group as in the case of Hermès whith whom he stayed 12 years. Hermès had stressed the importance of artisanal values over sheer showy luxury and the importance of a culture of family-operated luxury brand during the height of their feud over the intrusion of LVMH in their house.
Manuel Puig, who is currently vice chairman of Puig and president of the house of Nina Ricci, will be the new president of the house of Jean Paul Gaultier. Marcel Puig, chairman and CEO of Puig commented that Jean Paul Gaultier is part of their goal to further develop their fashion presence.
In 2010, Puig's business amounted to 1.2 billion Euros revealing a 22% increase with 130 million Euros of net profit.
Via press release