Perfumer Mona di Orio Passed Away Today (1969-2011)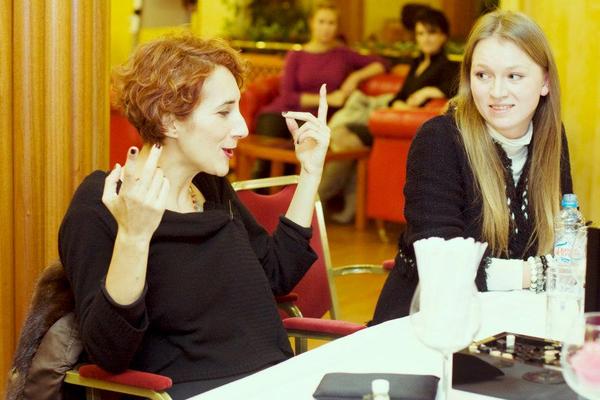 We are deeply saddened to learn of the death of perfumer Mona di Orio who passed away today. She was a student of master-perfumer Edmond Roudnitska. She founded her own perfume house in Amsterdam with partner Jeroen Oude Sogtoen in 2004. She was now living in Nice.
The house announced the news on Facebook.
"Today .completely unexpected and leaving us in great sorrow, our great inspirer, friend, colleague and name giver to her great loves, her beautifull parfum creations, MONA DI ORIO has passed away....
We are shocked and deeply saddened and speechless but will still help realize her dreams.

Team Mona di Orio Parfums"...
http://www.facebook.com/mona.diorio/posts/232676143468622
The news have come as a shock to everyone -- a life cut short too soon.
You can read an interview we did with her in July of 2009.
Here are reviews of two of her perfumes, Lux and Amyitis.