Pharrell Williams + Comme des Garçons G I R L (2014) {New Perfume} {Celebrity Fragrance}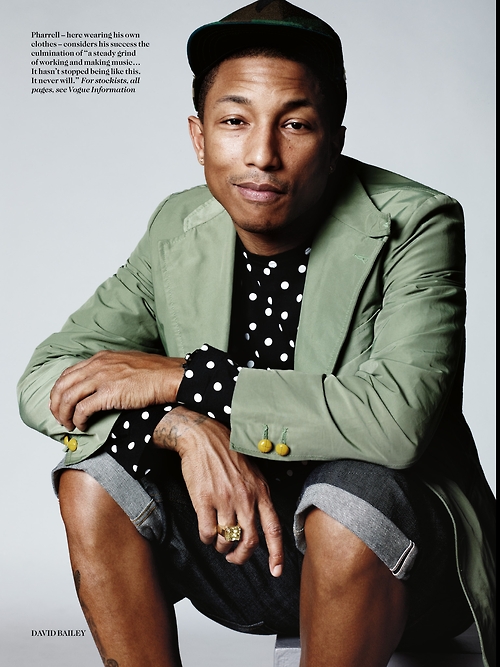 The Scent of Success, Niche Style
Edgy fashion house Comme des Garçons have set up a creative collaboration with pop singer Pharrell Williams to release a unisex fragrance called G I R L named after his new album featuring the hit song Happy. Its official music video has already been viewed more than 100 000 000 times on You Tube...
Adrian Joffe, CEO of Comme des Garcons Parfums SA noted that the event marks their first time collacorating with a musician. Perfume is often compared to music as it is one of the most apt metaphors for translating the kind of dynamic you experience in a fragrance. So, it can be argued that a musician would have a good ear and hence a good nose for creating an interesting jus. Joffe stated,
"This is the first time we have created a fragrance for a musician and I can
think of no greater talent and no greater gentleman to have done this with,"
states . "Pharrell knew exactly what he wanted the perfume to smell like right from the
beginning. It has been an honor to work with such a creative artist with a
great vision which for Comme des Garcons is the most important thing"
Williams who is known for his fashion savviness added,
"As one of my favorite designers once said, 'Comme des Garcons is your
favorite designers' favorite designer... the top of the top, the best of the
best,' "I am so honored to be working with Comme des
Garcons and cherish the education that I've experienced in this
collaboration."
The trend to co-create perfumes with celebrities in the niche perfumery segment of the industry was started in the current period ca. 2007. While celebrity fragrances are considered by many as unspeakable pandering to demagogy and narcissistic worship to the detriment of fragrance quality, some niche labels like Etat Libre d'Orange, Comme des Garçons and more recently Frédéric Malle, have not been repulsed by the reputation offering their own twisted twists on the personality-driven fragrance creation.
Niche perfume creators launching celebrity scents are usually careful to put the stress on a confluence of interests in Art and make sure to specify that it is the exceptional creativity or originality of the personality they are seeking out which is the attraction rather than just their aura of fame.
Williams could have gone the route of a more mainstream label if he wanted to just make money. Working with Comme des Garçons shows a measure of artistic integrity. It also goes well with his image, reinforcing his own "niche".
The perfume is scheduled to launch from September 2014.
More details on the perfume to be further announced. Meanwhile, for a moment of happy, here's the music video,
Via press release
Picture via Vogue UK Sept 2013 via Fashion Bomb Daily