Rolling Out the Scented Red Carpet: Upcoming Celebrity Fragrances in 2008 {Fragrance News} {New Perfumes}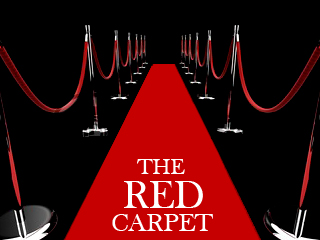 If you thought the trend of celebrity fragrances would naturally wane, sputter, and die a slow and forecast death, well we have all heard about impermanence of course, but right now the trend is alive and well. And this is not going to change in 2008 as far as we can tell from the number of future releases and projects that are being announced. In this manner we learn that
Claudia Schiffer
is planning to release her own fragrance........
That is all we know so far.Then Comme des Garçons is also contributing to the trend from a niche perfumery brand standpoint, just like Etat Libre d'Orange with their Rossy de Palma Eau de Protection and upcoming Tom of Finland. Both brands are turning to interesting personalities who are indeed celebrities, but the type that are slightly more niche-celebrities, quirkier, especially well recognized among cultural connoisseurs and devoted sub-cultural groups. In other words these brands operate more like cultural critics who exhume relatively less well-known references to bring it to the attention of a larger audience. But in fact, it seems that often the celebs come to these brands that they love and ask them to create a fragrance for themselves.

So who will enter the Comme des Garçons stable of celebrity perfumes? Word is out already regarding scents developed with and for British milliner Stephen Jones, fashion label Undercover, fashionista and socialite Daphne Guinness, and Monocle Magazine. These creations will be distributed in the CDG stores. Initial output will be 5000 copies. More of such creative collaborations might be planned for the future. For example, Daphne Guinness insists that it will be one of the perfumes she wears as she is in the habit of mixing her fragrances.

According to Women's Wear Daily,
"Joffe [Adrian Joffe president and managing director of CDG] likened the new project to a laboratory, where each scent's juice and packaging is made according to its creator's specifications. "I won't have creative input, unless they ask me," said Joffe, adding Christian Astuguevieille, who acts as a liaison between Comme des Garons and perfumers, will be on hand to help guide the process. "Because we don't have creative limits ourselves, we provide a service [without] creative limits for the people we work with."
The project takes place under the parfums PARFUMS umbrella and is separate from their licensing deal with Puig. In January of 2008, another new CDG scent will be introduced called Energy C.