Bien-Etre Cologne de l'Herboriste aux Graines d'Amandier (2014) {New Fragrance}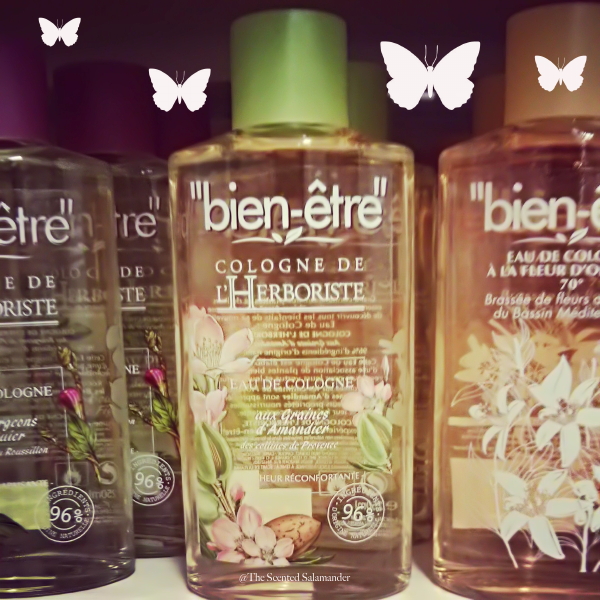 A Very Gentle Eau de Cologne
Eau de Cologne label Bien-Etre have released a new fragrance in their Cologne de l'Herboriste series called Eau de Cologne aux Graines d'Amandier (Almond Tree Seeds)...
The collection is dedicated to making cologne-type scents usings a very high proportion of natural ingredients, 96% to be exact. The brand also like to emphasize local cultivars, in this case, "the hills of Provence."
Graines d'Amandier follows up on Eau de Cologne aux Bourgeons de Figuier (2013). Like it, it also renews the classic hesperidic personality of colognes by doing research on alternative fresh notes. The new scent comes across as being subtly fruity as it plays on a light plummy range while offering a very soft texture.
If you have an opportunity to do some drugstore shopping in France, keep an eye out for this one if you like those fragrances that are almost non-scents while being subtly and pleasantly present. This one could work for kids too.
Price is around 5-6€