Le Bain Hermès is New Line for Bath & Body (2014) {Fragrance News} {Beauty Notes}
Invitation to Muse & Travel in your Bathtub
Luxury house Hermès have launched a new line of bath and body products baptized Hermès Le Bain. It encompasses two distinct library of original fragrances, the creative eaux de colognes such as Eau de Narcisse Bleu and the Jardins series with for instance, Un Jardin Après La Mousson, all signed by in-house perfumer Jean-Claude Ellena...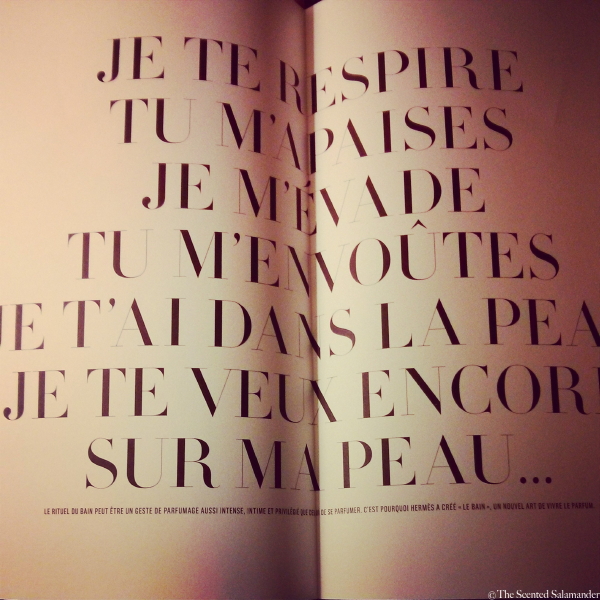 Since this is not just any collection of scents, the brand underline how the shower and hair gels, liquid soap for hand and body, soaps, and body balms are here to contribute to a new level of sensory exploration. They promise that it is "an experience of perfuming which is as intense, intimate and privileged than the gesture of perfuming oneself". It is "a new way of living perfume."
In the press materials, they offer in beautiful typography the following words for perfume lovers,
"I breathe you in, you soothe me.I escape, you bewitch me. I have you under my skin. I want you still more on my skin..."
In other words, it is an invitation to use a new scent-surround system in your bathroom.
Via press release