Reminiscence Love Rose (2014) {New Perfume} {Rose Notebook}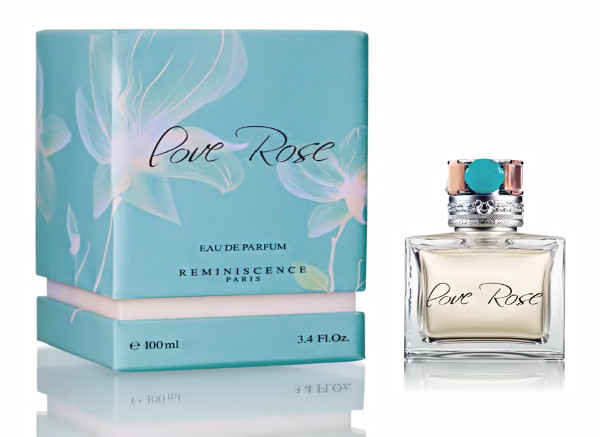 A Rose Perfume Made with a Lot of Love
French fashion jewelry and perfume brand Reminiscence have launched a new fragrance called Love Rose, an opus dedicated to Rosa Centifolia, the precious rose cultivar grown in the perfumery capital of Grasse in the south of France...
The composition is signed by perfumer Angéline Leporini of Robertet. The perfume was reportedly felt to be personal and tender enough to be named after her own daughter, which is an unusual naming process.
The founder of the brand, Nino Amaddeo, is said to have fallen in love with the scent of Rosa Centifolia.
The floral chypre eau de parfum is described as opening on delicate head notes evoking a light summer rain. It smells also of hesperides and rose petals. The heart is refined and voluptuous thanks to the alliance of Rosa Centifolia and Turkish rose absolutes. The iris adds a nuance of sophistication, while jasmine opens up the perfume creating an airier facet. The sillage is powdery, honeyed, and luxurious giving way next to a more "spell-binding" leather note while "precious musks' contribute their more overt sensuality.
It can be noted that this launch marks a departure from the Oriental and animalic range in which the house has been specializing so far with fragrances like Patchouli - their star product - Musc or Ambre. They have also created gourmand fragrances - Les Notes Gourmandes - and marine perfumes - the Rem series - but have shied away from florals in general.
This spring 2014, they are also introducing White Tubéreuse (see upcoming post).
Price: 110€ for 100 ml and 78€ for 50 ml.
Via press release