Robert Piguet Gardénia (2014) {New Perfume}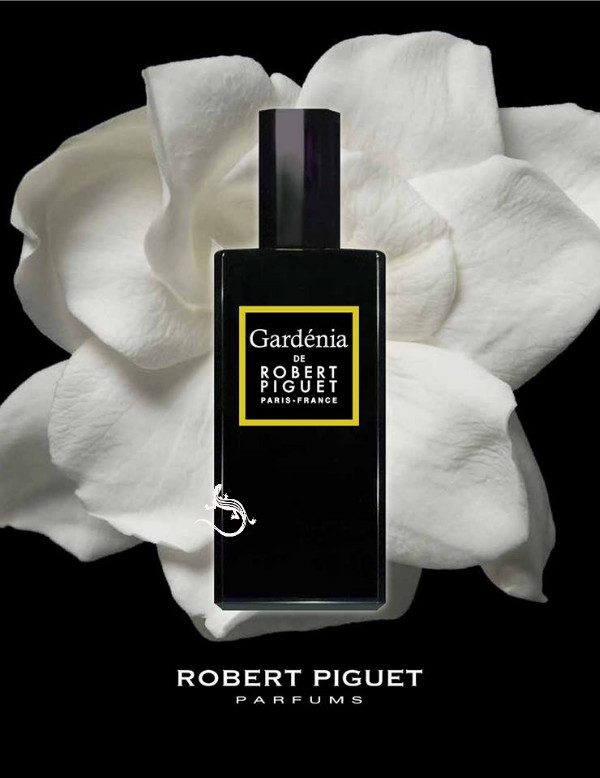 More Statement Florals from the House of Robert Piguet
Robert Piguet have launched a new floral composition called Gardénia. While the simplicity of the name and the black retro packaging of the historic house of Piguet invite you to imagine a throwback gardenia perfume from the 1940s - a period when they were popular - this is a contemporary addition to the brand catalogue...
According to the brand, the eau de parfum is a "seductive twist" on the gardenia theme.
"Like a first kiss, Gardénia de Robert Piguet leaves a profound memory—unique and silent but filled with passion."
They further offer a description of the fragrance development,
"The raw scent of gardenia essence ebbs with nuances of lily and ylang ylang for a hypnotic beginning. The scent draws deeper to the core of the exquisite white flower as Madagascar vanilla sensualises and rounds the heart. Finally, black leather, cashmeran and softly spiced woods lead the fragrance to an unwavering denouement."
Top notes: gardenia, lily and ylang ylang
Middle notes: vanilla
Base notes: black leather, cashmeran and woods
Gardénia has launched exclusively at Harrods for the moment being. It is meant to arrive in the States in September 2014.
Price: £150 for 100 ml.
You can check out the Gardenia Notebook