Fragrances of the World 2015 by Michael Edwards Release their Annual Vintage {Fragrance News} {Fragrant Reading}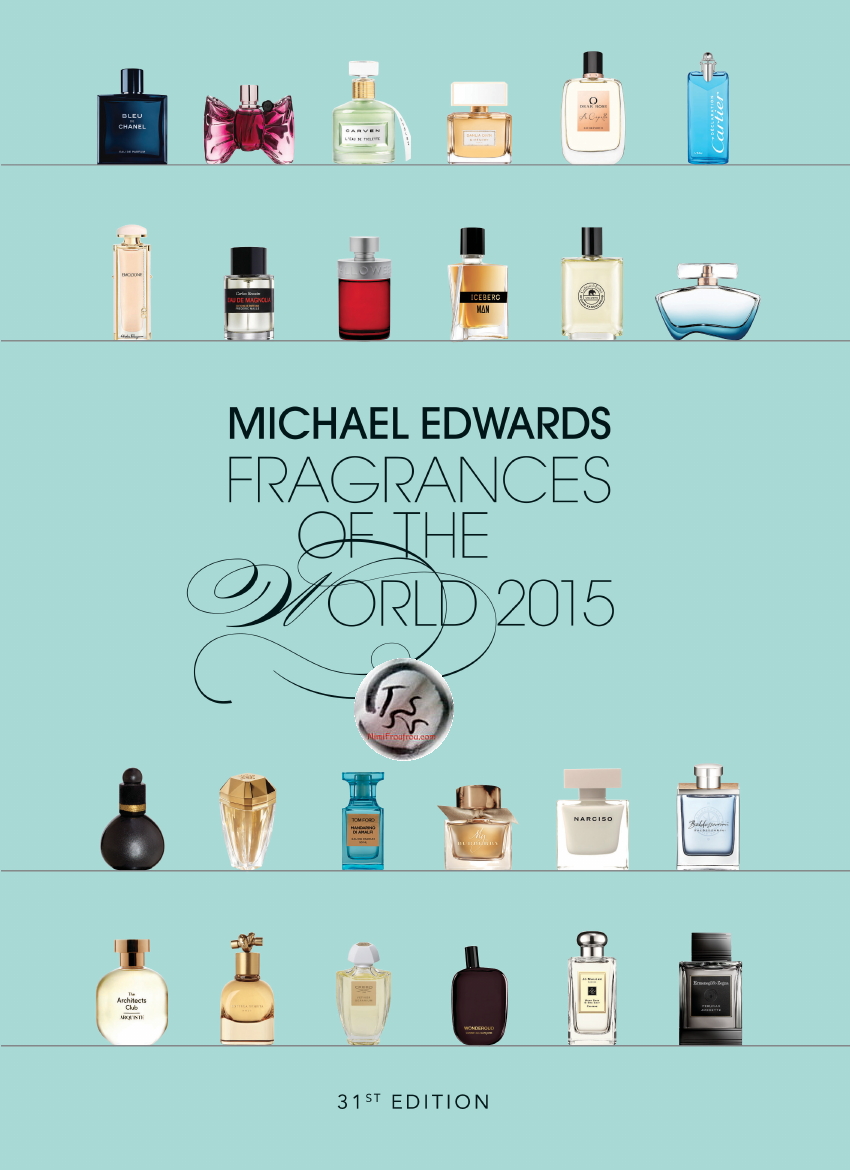 © Courtesy picture
Fragrances of the World 2015 by Michael Edwards is out in its 31st edition, a compendium of old and new perfume launches as available in the markets, indexed and classified with an aim to ease the selection of related fragrances...
"For me, Fragrances of the World is more than a guide book," says Sumit Bhasin, Head of P&G Prestige's Creative Development team. "It is the reference book for our industry. Michael's in-depth knowledge combined with the very factual and up-to-date of fragrance references, makes it the go-to guide. Both the book and the online databank are widely used by my team."
The way that laymen can use the book either in-store if the business possesses it or by themselves if they wish to invest in an exploratory tool is by looking up some of their favorite fragrances by families and sub-families. The guide then allows them to see what other perfumes belong to the same family as it has been shown that people tend to have taste preferences in terms of genre and overall olfactory orientation. It can work like this,
"You wear J'Adore by Dior? Now let's see. That's a citrus fruity floral. You should try In Love Again by Yves Saint Laurent."

"Your enduring favourite is Terre d'Hermès? That's a crisp woods. Try Spicebomb by Viktor & Rolf."

"Your signature fragrance is Chloé but would like to try something new for day wear? That's a classical rose floral. La Fille de Berlin by Serge Lutens is the new one for her."
For the 2015 print edition, it should be stressed that the guide covers the year 2014. There is the option of subscribing to an online data bank which is said to be updated weekly in the current year.
A snapshot of 2014 vs. 2013 shows that there were 1620 releases vs. 1610. There has been a progression of the unisex and masculine categories of fragrances while the feminine launches retreated slightly. Ephemeral editions were on the rise as well as flankers. There were more celebrity launches, 79 vs. 58. The niche category retreated noticeably with 448 launches vs. 540 in 2013.
Via press release