Mother & Son - The Answer is Love {Paris Photo}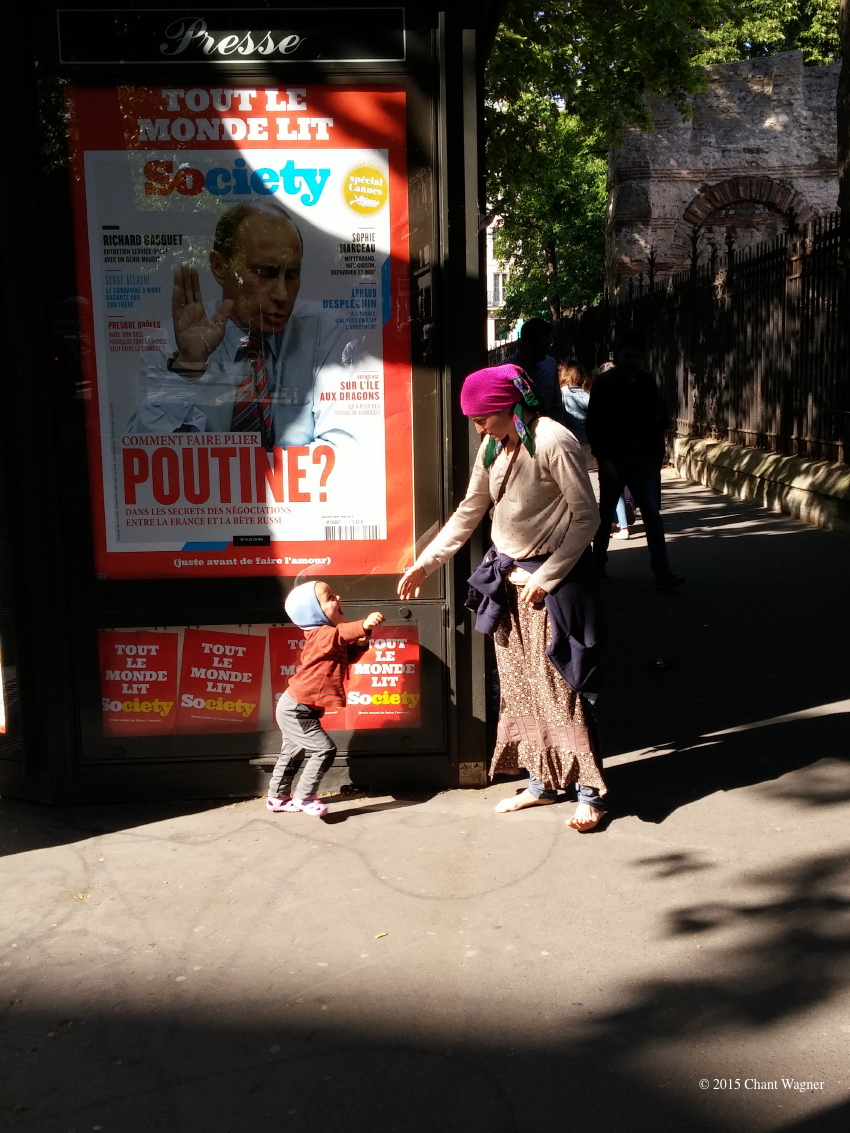 Mother & Son - The Answer is Love / Mère et Fils - La réponse est l'amour (Comment faire plier Poutine ?) © 2015 Chant Wagner
As Mother's Day approaches in France, I was lucky to happen on a scene which reflects the special bond which unites a mother to her son and a son to his mother. When I say lucky, it's in a manner of speaking as in fact I decided to trace back my steps after noticing a toddler by himself trying to throw away some trash in a public trash can....
A Roma mother was coaching him from a distance from her "mat" made of several pieces of materials from which she was begging on the street.
The toddler was being a toddler and playing around. After a while the mother got up and came to fetch him. At that point when the tot saw her appear, he expressed such sheer happiness and zest for life running towards her that it was lovely to capture.
With the poster behind asking in French "How to make Putin Yield?" showing him with a gesture of refusal, it reinforces the message of motherly love that the extended mother's hand expresses - and perhaps even more importantly that her attentive gaze reveals.
With her bare feet, Marian-like face and signs of external poverty, it also calls our attention to what is essential and foundational in life: a mother's love for her child and the importance of her attentiveness and role in such things as teaching good, humane eye contact so as to define what is humanity and relationship for a tot.
It becomes obvious in this picture that you can be poor, yet be rich in affection and happiness.