Stop & Smell the Legumes: When Perfumery Loves All-Things Vegetable {Fragrance List}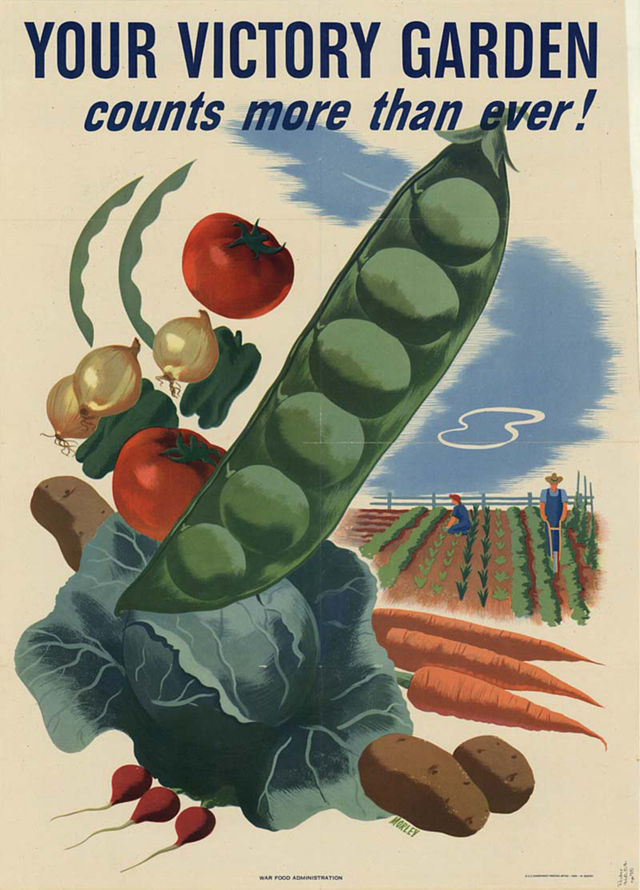 Via Wikimedia
Digging Up Vegetables for Perfumery
I am using on purpose the image of rooty vegetables getting dug up from the soil. I think that in several cases - Demeter is one of them - the olfactory throught process evolved from an earthy base cf. Dirt, to what's in it and above it. Beetroot and Tomato are said to be spinoffs of Dirt. It may well be that the earthiness of patchouli has been condusive to stringier vegetabley notes in perfumery...
If part of the creative process in perfumery is to be inspired by novel, natural and exotic notes found in the depth of the Amazonian forest or in Madagascar, another approach to this far-fetched ingredient-led perfumery-making is to displace fragrant ingredients that are a far cry from conjuring up the traditional noble elements of the art of perfumery.
In a quirky twist to the school of thought which values absolute material rarity, you have the perfumers who are intrigued by the idea of creating a perfume based on relative symbolic rarity which showcases a simple, mundane note, that is in cultural terms - but not in olfactory ones. Of course in turning to the kitchen garden, there is a sense of play and originality which replaces the classical discourse on costliness and scarcity.
Vegetables are perhaps the most original unexpected perfumery ingredients one might come up with today, bar caviar or lobster. Veggies to seduce us at least do not have to overcome their "smelliness" - well almost never.
Niche brand Smell Bent did once a perfume with a garlicky skunk cabbage note in it but as of now potential candidate for this list Brussels Sprouted does not smell of cabbage, explaining that "people ask us all the time if brussels sprouted smells like brussel sprouts. no, nobody wants a perfume that smells like cabbages, no matter how cute and tiny the cabbages are."
Vegetables are just extremely banal at first glance, but not necessarily so at first sniff. I am one for instance who would root for a cooked turnip perfume as I find the scent to be perfumey, complex and pleasant. Legume notes offer fresh, green, fruity, rooty, powdery, astringent or subtle nuances which we can all experience with pleasure in the kitchen. Still, to bottle those scents in fine fragrances require quite a bit of mental gymnastic. Few people a priori wish to waft of carrot, beetroot or fennel when contemplating a more or less expensive scented purchase. But they thought that already regarding fruits and those have already conquered contemporary perfumery, even juicing men's perfumes in a last wave of conquest.
Only the unprejudiced mind will choose to focus on interesting nuances and forget about down-to-earth references.
Leguminous notes have also seeped into designer perfumery, the one you can find in department stores and in the malls usually associated with a fashion house label, but it is more in indie and niche perfumeries that veggies thrive.
Truffle however was adopted by Valentino relatively easily in Valentina because it connotes luxury and gourmet selectivity. Cucumber has been accepted rather easily too maybe because it comes from the beauty tradition of cucumber lotions and masks. The note ends up smelling "fresh" most of the time. But mushrooms or stringbeans are an uncommon sight still, especially when it comes to defining the image of the perfume.
We prefer to use the phrase "culinary vegetables" or "culinary legumes" so as to put the stress on the fact that botanically speaking some of those are fruits or fungi and are only classified as vegetables in a cultural sense in mainstream Euro-American representations. Vegetables are categorized as such in this sense because they are traditionally used in savory dishes.
The Fragrance List (Non-Exhaustive & To Be Complemented Over Time)
Veggie Medleys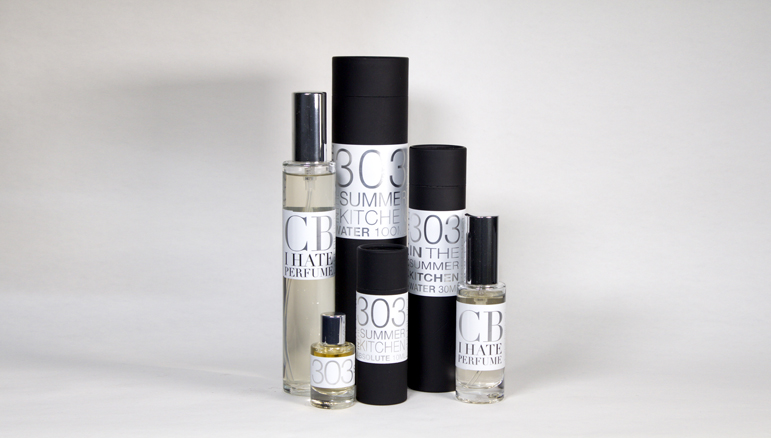 American perfumer Christopher Brosius is well-known for his research on off-the-beaten-path notes as well as capacity for recollection of deep-seated childhood memories which nurture his art and craft. This allows him to not give a fig about olfactory conventions, rather preferring to be in quest of authenticity, memory - and very importantly, kindness.
• CB I Hate In the Summer Kitchen
"Fresh garden vegetables & herbs on a clear summer evening with a touch of smoked old wooden rafters"
• CB I Hate M3 November
Pumpkin Pie, Fallen Apples, Bonfire, Wood Smoke, Dried Grass, Fallen Leaves, Wet Branches, Damp Moss, Chanterelle Mushrooms and a hint of Pine Forest
Cucumber (Cucumis sativus)
Cucumber is sometimes just a fresh, watery note. There are numerous fragrances with it now, even in drugstore body sprays and candles. Here are three you might want to try out to explore the spectrum of it.
• Elizabeth Arden Green Tea & Cucumber (2015)
• Jo Malone Earl Grey and Cucumber Cologne (2013)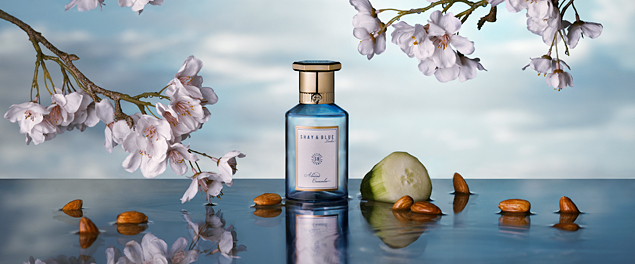 • Shay & Blue Almond Cucumber (2012)
"= MAY CAUSE DAY-DREAMING =
A watery nymph. An unusual and inventive combination. Here, cucumber is used to express a watery, elegiac refinement, a dreamy nostalgia tempered and balanced by the powdery nuttiness and crunch of chopped almond."

"Top Note - A Splash Of Refreshing Green Cucumber Slices Cuts A Thirst-Quenching First Impression.
Heart Note - Almond Blossom Warming The Blend In Its Heart, With Bursts Of Delicate Winter Mimosa From Grasse.
Base Note - Deep In The Dry-Down, The Almonds Ripen Into Crunchy Chopped Nuts, And Densely Sensual Almond Wood.
Handcrafted in England. Made With Real Flowers, Fruits And Spices.
Contains Over Two Pounds Of Real Mimosa.
Created 2012 By Julie Massé, Perfumer, And Dom De Vetta, Founder."
Rhubarb (Rheum Rhaponticum)
Rhubarb I now consider as a secondary note which adds an element of tartness to a fragrance. Guerlain use it, everybody use it. It is less frequent to see it showcased more centrally.
• Aedes de Venustas
• 4711 Acqua Colonia Rhubarb & Clary Sage (2010)
Tomatoes (Solanum lycopersicum)
Tomatoes fascinate many noses. Who has not rubbed with delight some leaves of the vine tomato? The flesh, but also the stem and even the seeds are explored by enraptured and curious nostrils.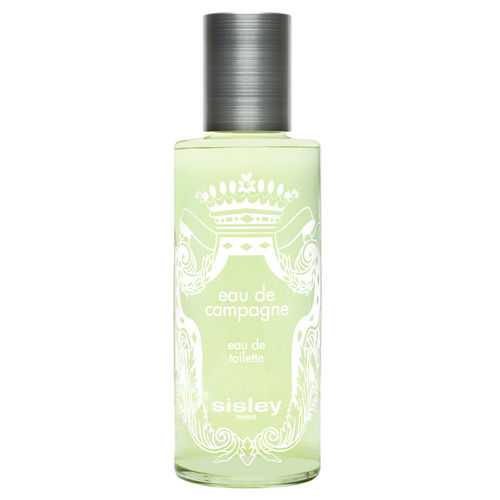 • Sisley Eau de Campagne
• CB I Hate Perfume Memory of Kindness
• Demeter Tomato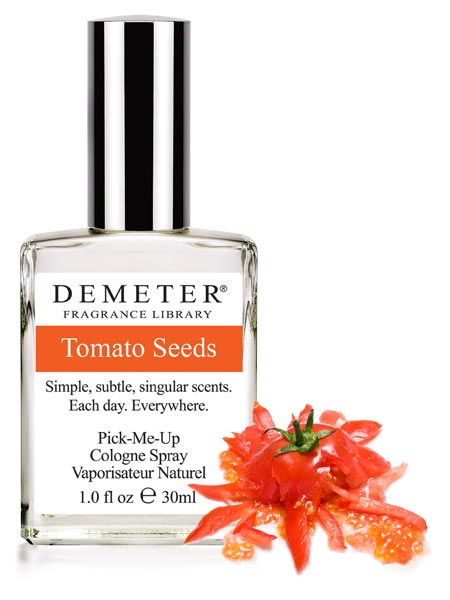 • Demeter Tomato Seeds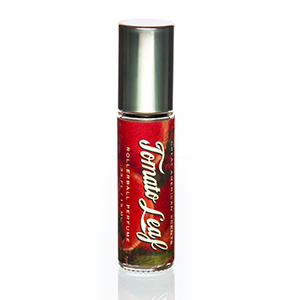 • Great American Scents Tomato Leaf ($6-$22)
"Sun-warmed and ripe. Juicy and sweet. Nothing can rival the lush scent of red tomatoes on the vine. We've blended their singular fragrance with sparkling verbena, slightly tart rhubarb, and warm and earthy wood and oak moss. It's a slice of summer heaven."

Top Notes: Verbena, rhubarb, tomato stem
Middle Notes: Olive flower, crushed green leaves
Dry Down: Oak moss, guaiac wood
Aromatic, Green, Citrus
Carrots (Daucus carota subsp. sativus)
The rootiness of carrot shares affinities with that of iris, so in that sense you might happen on a facet of carrot in iris perfumes. Some compositions however just want to really feature carrot.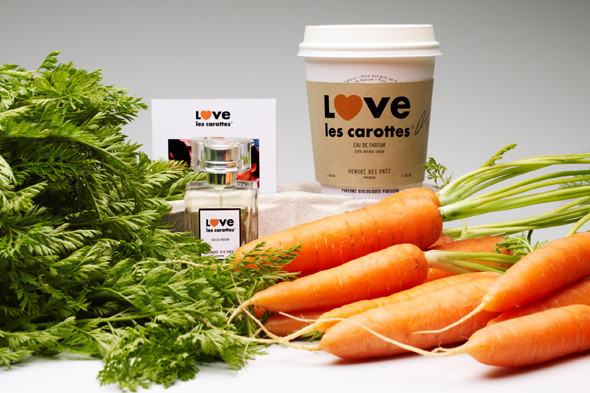 • Honoré des Prés I Love Les Carottes
Beetroot (Beta vulgaris)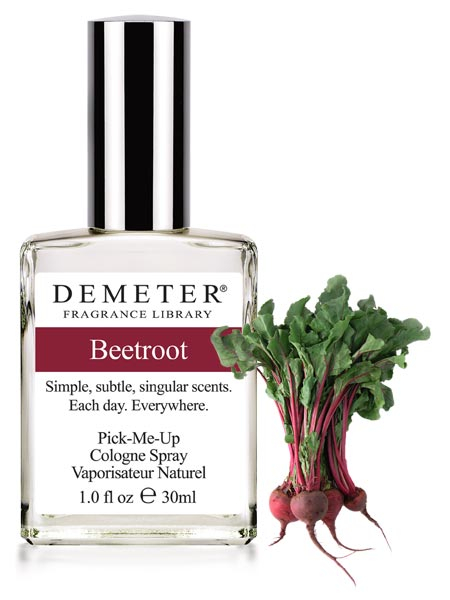 This is one of the most polarizing vegetables in our plates. Some people love it, others hate it. You can try it in perfume form to see if it changes your perception of the sweet and earthy root.
• Demeter Beetroot
Celery (Apium graveolens var. dulce)
The peppery scent of celery has been captured prominently at least twice. It still remains an olfactory frontier to be pushed.
• Demeter Celery
• Mon Sillage Eau de Céleri ($95 for 50 ml)
"A surprising composition where vibrant, green and crisp notes (coriandre leaf, galbanum, cut grass) combine to create a fresh celery blast that slowly morphs into an elegant green chypre that waltzes with delicate flower buds and vibrant vetiver roots."
Mushroom (Botelus Edulis)
Mushroom absolute aka Cepes is actually now part of the perfumer's palette. Here's a short list.
• Demeter Mushroom
• CB I Hate Wild Hunt
• Aftelier Cepes & Tuberose
"Wild mushrooms, with animal undertones and one of the world's most voluptuous florals. Wild porcini mushrooms and Italian tuberose play a mysterious and earthy duet."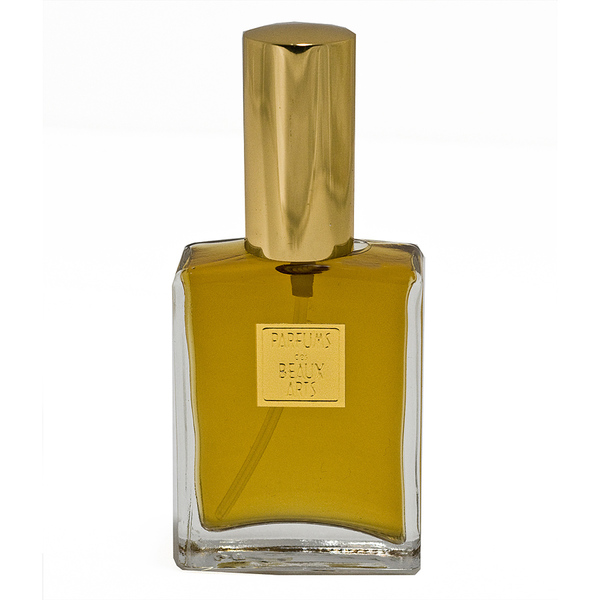 • DSH Perfume Cuir et Champignon
"A rich leather perfume flavored with the distinct aroma of white button and dark woodland mushrooms."
Pumpkin (Cucurbita pepo)
• Demeter Pumpkin Pie
• Etat Libre d'Orange Like This, Tilda Swinton
Stringbean (Phaseolus vulgaris)
• Demeter Stringbean
Chili Pepper
Spicy notes are a dime a dozen in perfumery but a solinote dedicated to it, less so. Especially if the fragrance belies its name in part by smelling not just hot but green and fresh too.
• L'Artisan Parfumeur Piment Brûlant
Radish - Wasabi - Horseradish - Mustard
From time to time, you will find a "mustardy" perfume but they are far from being mainstream.
• Olfactive Studio Panorama (2015) (Wasabi / Eutrema japonicum)
This is the scent of the jungle but also that of a hot and cold wasabi accord.
TOP NOTES :
Wasabi Accord
Fig Leaf
Bamboo
Bergamot
Lemon

MIDDLE NOTES :
Galbanum
Cardamom
Violet Leaf
Fresh Cut Grass

BASE NOTES
Myrrge Absolute
Fir Balsam
Parchoull
Tonka Bean
Vanilla
Musks
Labanum