The House of God ≈ La maison de dieu / The Habitat of the Homeless in Paris II ≈ L' Habitat SDF à Paris II {Paris Street Photo}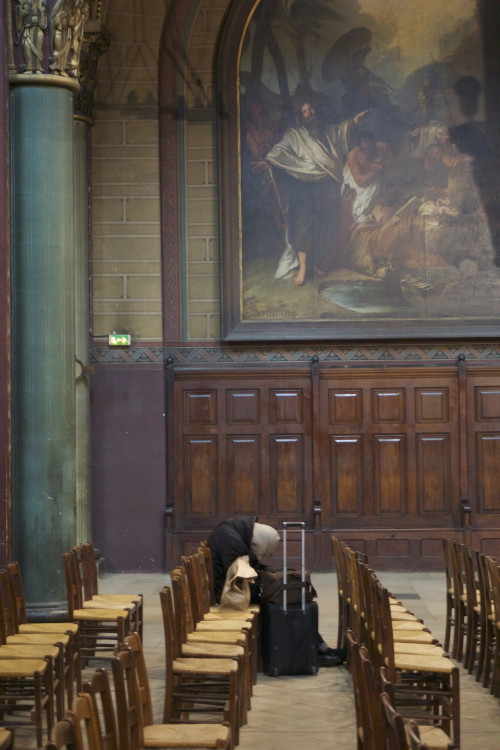 The House of God ≈ La maison de dieu © CHANT WAGNER 2016
With a persistent 21st century housing crisis, the church is going back to one of its more archaic features by providing an emergency shelter for the destitute. Not that anything has been organized in this case. But the church's doors are open during the day...
When you don't have a home, a roof, nor privacy, clothing serves as a substitute functional device for protecting and delineating a minimum survival space, with the hood of a jacket.
We've seen that with that other photo of a homeless person using a futon mattress to keep the cold and rain at bay, however imperfectly, and with all the measure of despair that gesture entails in the midst of a flourishing city.