The Passers-By of the Seine River ≈ Les passantes de la Seine / Lost, Invisible Perfumeries I {Paris Street Photo}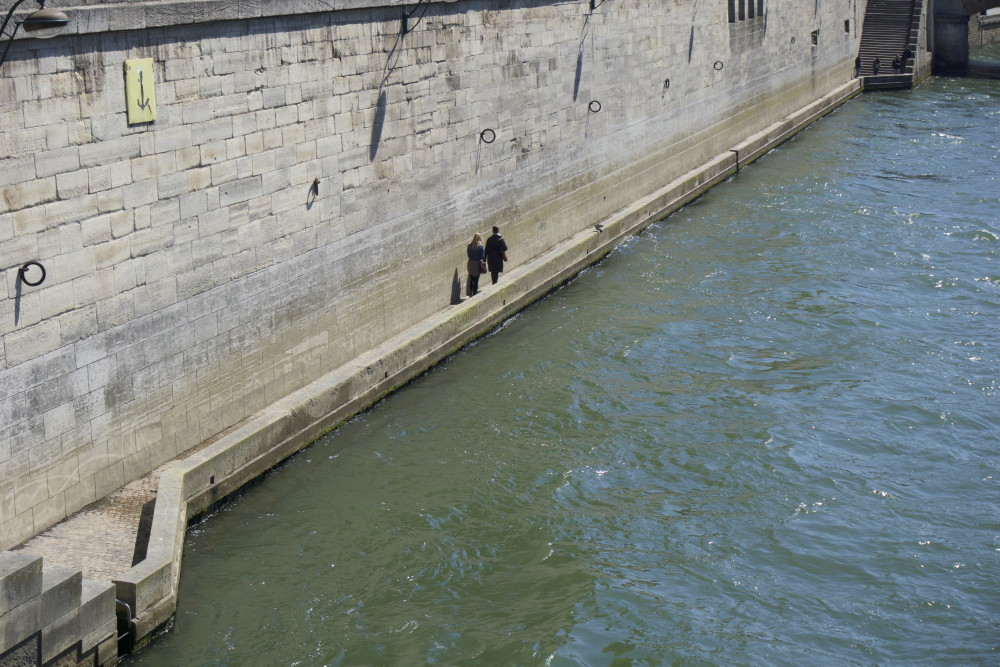 The Passers-By of the Seine River ≈ Les passantes de la Seine / Lost, Invisible Perfumeries - I © CHANT WAGNER 2016
Lost, Invisible Perfumeries - I
This picture I took on May 1st, 2016, on Muguet Day. I like how the architecture encasing the Seine river suddenly looks almost Roman and antique, circus-like. The tiny figures drawn by two women traversing the quay serve to underline a certain sense of historical grandeur while the waters reveal an unusual liveliness on this sunny day...
You can almost feel the shape and the impact of the waves licking the stones of the quay.
In the end, while I may have initially payed more attention to the maritime anchor sign, then the two women and effect of scale, I realize that this photograph is a lot about water, which brings me back full circle to the initial interest : the aquatic - and even the marine - facet of Paris.
On the best of days, this visual impression can be reinforced by the smell of the sea perceptible even in the center of the capital city. Then I think of René le Florentin, the perfumer of Catherine of Medici, who lived on the same bridge on which I am taking this picture. I have been photographing lost, invisible perfumeries in Paris - and this is one of those places. Except that perfumer René was facing the other way. And yet, it tells you that a historical 16th century perfumer was inhaling the smells of water and the sea regularly.