Happy International Women's Day! Joyeuse Journée Internationale des Femmes {Blotter Notes} {Paris Street Photos}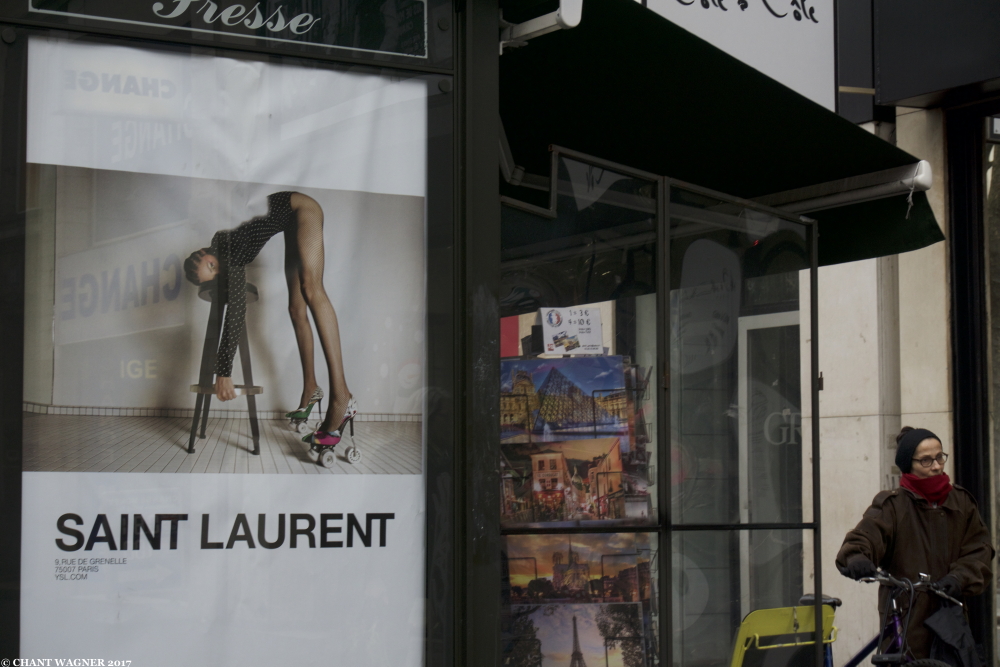 Half-eaten woman - and this pose? There's a lot to be said about this image by the YSL campaign. For now, you want to say No Comment © CHANT WAGNER 2017
Happy International Women's Day! Joyeuse Journée Internationale des Femmes
Here are three street photos taken on International Women's Day in Paris on March 8, in the morning - and two entertainment tips to celebrate the day (yes, perfume is entertainment.)
Scent of the moment /morning is Jasmin de Nuit by The Different Company, authored by perfumer Céline Ellena; it makes me think of the Golden Fleece for its golden, animalic quality...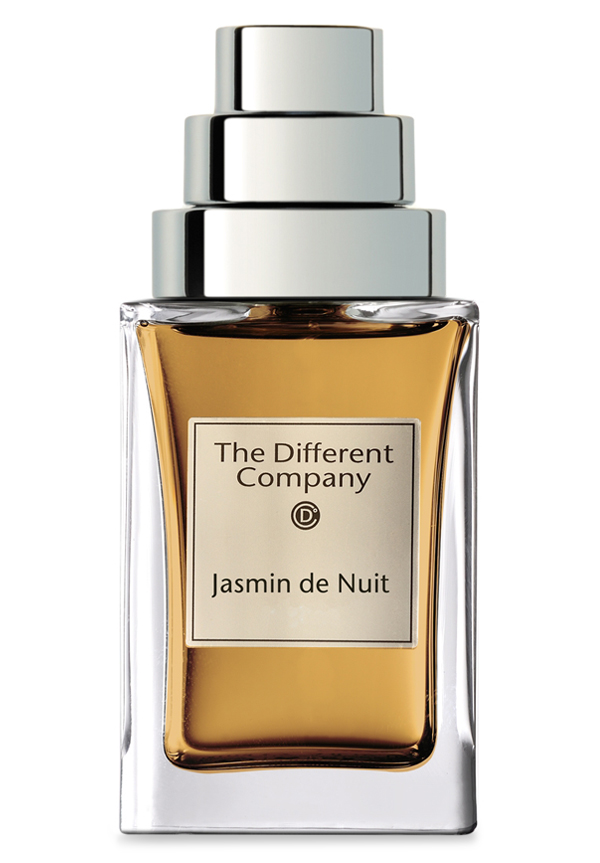 It's inspired by the jasmine growing in her father's garden, Jean-Claude Ellena, who is also a perfumer. The father-daughter transmission line in perfumery is uncommon in France. You see more often a father-to-son one. Françoise Caron can be considered to be also a perfumer's daughter. Off the top of my head, I think of these two contemporary professionals. Of course, men mentors of women perfumers abound - but it's different.
Patricia de Nicolaï has a Guerlain family heritage but was discouraged to take on the relay within her own clan. Her brand is thus independent.
We think it's interesting to note this discrepancy. It shows that mentalities have room to evolve to reach parity. At the same time, there are more and more female perfumers working in the open.
Hidden Figures by Theodore Melfi
So, spritz on a perfume created by a woman... and go see the movie Hidden Figures! / Les figures de l'ombre, to celebrate the original work of three pioneering women mathematicians and engineers who aced it, creating new fields and opening new avenues... for humankind: Mary Jackson, Katherine Johnson and Dorothy Vaughan.
© CHANT WAGNER 2017

© CHANT WAGNER 2017

© CHANT WAGNER 2017
Happy International Women's Day! Joyeuse Journée Internationale des Femmes