Tom Ford Private Blend: An Overview {Perfume Review & Musings} {New Perfumes}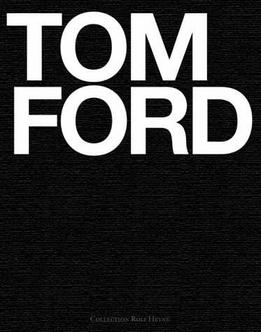 Tom Ford Private Blend by the Dozen
Perfume Reviews

Like the laying out of the 12 first steps of an Inca pyramid made of black onyx, we now have been offered the 12 building blocks of the Tom Ford fragrance house.
The 12 scents of the new line are called Amber Absolute, Noir de Noir, Velvet Gardenia, Black Violet, Tobacco Vanille, Oud Wood, Purple Patchouli, Bois Rouge, Moss Breches, Tuscan Leather, Neroli Portofino and Japan Noir.
The scents are described as perfumes constructed around a main note folded into secondary notes. In this manner and despite the richness of their textures, the perfumes are not particularly complex. They offer dense, heavily textured sensations most of the time, but not necessarily deep and multi-layered in the longer term. The notes themselves have a certain depth - they are fleshy, often opulent - but the structures of the perfumes are rather straightforward. Often one gets an opening stage as discrete as the blasting of a police siren on an empty Sunday morning street followed by some relinquishing, a renewed, often invasive presence, and then a clean-shaved impression of a drydown.
A line of continuity with Black Orchid is apparent as the concept of a sub-genre of dark tropical juices with slightly nefarious accents endures, meanders into new territories and draws a geographical map of Tom Ford's desires and obsessions.
"It's rare that I like a very light floral," he says. "I'm rarely drawn to roses, for example. I'm more a tuberose, gardenia, jasmine, sort of deeper, sort of heady ... heady ... heady...."...
The 12 Private Blend scents come in black apothecary bottles that seem inspired by the 19th century antique Guerlain flacons (cf. the black flacon for Jicky). Tom Ford explained that he wanted to launch 12 fragrances at a time because of the urgency he felt in setting up his own perfume house.
The standardization of the bottles will allow him to bring other building blocks to his fragrance house, as needed.
He also apparently wanted to be heard loud and clear, and leave a powerful trail behind him. The scents in the new line are anything but shy and coy. The line in general is bold, aggressive, and does not waste time on chiseling unnecessary nuances out of the fragrances.
Because Tom Ford likes fast, the fragrances are constructed so as to make powerful first impressions in the top notes and middle notes, while calming down significantly in the drydowns. It is as if a big cat had shown its claws and then retracted them now feeling in the mood for a purr especially so as it got tired by the fierce demonstration of the beginning.
The fragrances make big statements; the collection could have been called "Intense" or "Extreme Ford" and it is in this respect that it is the most remarkable, since otherwise many of the TF fragrances can be traced back to other existing fragrances. This is not to imply that they are copies. It is not impossible that Ford likes scents that smell familiar because, for example, Amber Absolute is like a high-voltage version of Ambre Sultan by Serge Lutens - a scent that was very popular amongst the New York City designers' set - and Velvet Gardenia is like an amped up rendition of La Haie Fleurie du Hameau by L'Artisan Parfumeur.
It is as if Tom Ford thought "More is Better." Even the softer fragrances like Moss Brèches and Neroli Portofino (a twist on a classic cologne) cannot be called light or unassuming. The line takes therefore a contrapunctic approach to the mainstream market, which is usually criticized as being too bland and light - and in general elicit yawns from connoisseurs; it has at least become chic to yawn out of boredom at the string of oh-so-predictable releases.
The accords in this case may smell familiar, but the intensity betrays a revivalist character that was already apparent in Black Orchid with its references to old-Hollywood glamour. We can think of the famous use of Narcisse Noir by Caron on the film set of Sunset Boulevard by Billy Wilder (1950). It makes one feel on the whole like a risk has been taken and a core belief asserted.
The perfumes were composed by noses from IFF, Givaudan, Quest International and Firmenich. Private Blend, to some extent, is a by-product of Tom Ford's search for the right interpretation for his previous release, Black Orchid. As he kept looking, he put aside 20 fragrances that were interesting, but not what he wanted at the time. He then realized they could be used for a different project and came up with a shorter list still and kept 12 scents. Connections are obvious to the nose. Purple Patchouli in the new line for example smells like the fraternal twin sister of Black Orchid. It offers the same cheese-like indolic note in the beginning, the same orchid note, and the same overall dark tropical feel, except that it maintains a higher level of intensity than the one that tended to fade in Black Orchid's drydown - much to everyone's surprise then.
The collection appears to be a confluence of various historical trends as well as to reflect Tom Ford's personal taste in perfumes. He usually brings a forceful imprint to the fragrances he designs (see Gucci Eau de Parfum (2002) and Gucci Pour Homme (2003)) and this preference is manifest across the line of Private Blend, only made even more apparent.
One way to articulate the impression of forcefulness derived from the line is to relate it to the aesthetics of Fauvism and its links with cubism. Works of painters like André Derain and Georges Braque, as the painters evolved from fauvism to cubism, can help capture some of the sensibility of Private Blend. Just like fauvism was an intense reaction to the pastel colors and soft touches of impressionim, Tom Ford Private Blend is distancing itself from ethereal, lighter and softer perfumes; well, up to a point; to that point where Cubism is bold and simple still, but also makes use of soft colors.
The volumes and colors of the fragrances at first are daring, powerful, even strident at times. It makes one think of a concert of klaxons, hesitating between music and noise. In olfactory terms it translates into saying that some of the perfumes are so generously amped-up that they smell almost bad, walking a narrow line between still-harmonious aggressive notes and nauseabond ones.
Une Fleur de Cassie by Frederic Malle, for example, also walks that thin, murky line. Some people will find this interesting and some others will probably not be able to tolerate it well.
Another image one can come up with when trying to explain this sensation of willed excess is one of a person stepping on the gas to go faster and to drive harder. The perfumes unfold like that, as if someone were stepping on the gas of the perfume notes.
Private Blend seems to be like a 21st century house of Caron and to have retained the lessons of an Ernest Daltroff and a fragrance classic like Narcisse Noir. Those were the days when a perfume could be almost suffocating. Like the classic Carons, the scents here are unapologetically in-your-face. At the same time, it is clear that they belong to the 21st century and not the beginning of the 20th.
One can feel in the Private Blend collection the influences both of the power scents of the 1980s and the clean transparent ones of the 1990s. (Purple Patchouli is supposed to be a 60s scent.) Despite their love of blackness and darkness, there are unmistakable clean touches to the perfumes. The drydowns betray their contemporaneity, as the perfumes transform themselves into soft skin scents that smell a bit generically clean and good, at times; if they started like power sillage perfumes, they end up revealing a mindfulness of the public environment.
Like Les Exclusifs by Chanel (see Index of Perfume Reviews), they seem to share a common idea for the bases, that of a polite, politically centrist bottom notes. On a practical level, it means that one will be able to dab on some Private Blend in the privacy of one's home, let the Big Perfume rage for a while, and then step into the street with its softer side and incarnation.
Pictures: Le Tournant by André Derain and Le Viaduc à L'Estagne by Georges Braque
Sources: Women's Wear Daily, W Magazine