Travelogue on Kerala & Un Jardin Après La Mousson {The 5th Sense in the News}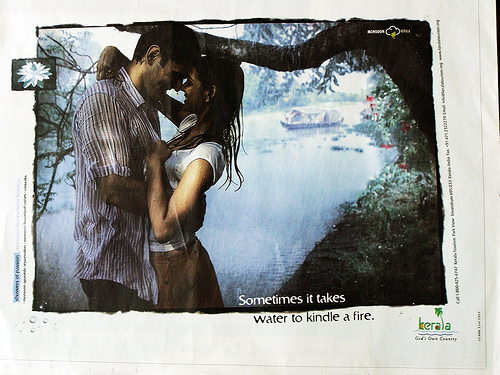 Kerala Monsoon Holidays: "Showers of passion" and "Sometimes it takes water to kindle a fire" in the Sunday supplement of Times of India (Bangalore Edition) via
Tamizhan
There is a piece in the New York Times about perfumer Jean Claude Ellena travelling in Kerala to find inspiration for his new scent Un Jardin Après La Mousson (A Garden After the Monsoon), a genre of detailed biographical perfume reporting inaugurated by journalist Chandler Burr, of the NYT too, with the same perfumer and for the same Jardin series of fragrances by Hermès. In this latest installment, this time by Phoebe Eaton,.....

"He mentions turmeric, which has a licorice bite he only wished he had discovered before whisking up Brin de Réglisse last year. The terraced tea fields of the south were off limits, too, as inspiration; he'd been there already for Bulgari Eau Parfumée au Thé Vert, a best-selling formulation whose sophisticated smoky scent remains much imitated by mass-marketers who've dumped it into things like shaving-cream. Not that Thé Vert ever actually smelled like tea.

"I don't give a damn about reality", Ellena says...."
Read more in Liquid Assets.....