Rochas Fragrances Look towards the Future but by Relying on the Past {Fragrance News} More on Eau Sensuelle (2009) {New Perfume}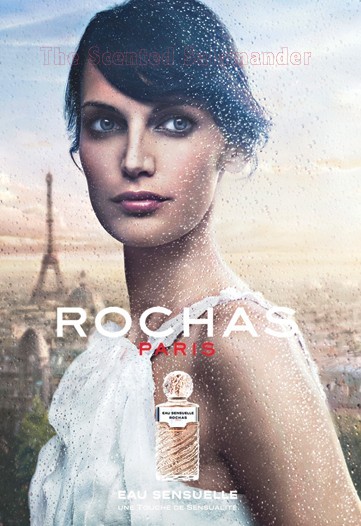 The probing of Rochas's intentions regarding the development of their perfume business under the new aegis of in-house perfumer Jean-Michel Duriez sheds light on the philosophy of the fragrance brand. As the perfume brand is preparing to launch
Eau Sensuelle
in April 2009, a flanker to Eau de Rochas, WWD got some interesting quotes from the people involved in the project...
Heike Hindenlang, global marketing director of P&G Prestige Products said,
"We will keep looking to the past for inspiration," "It seems like the right time. There's so much doom and gloom. People are looking to traditional brands that they know and love. [Eau Sensuelle] is the first step to turning Rochas back to its traditional French roots."


Perfumer Jean-Michel Duriez added,
"The world of Rochas fragrance is very linked with Paris and Parisian women," said Duriez, of his olfactive plans for the brand, adding Hélène, the wife and muse of house founder Marcel Rochas, will also inspire future creations. [...]


"I have noticed that in every Rochas fragrance -- like Madame Rochas, Femme and Eau de Rochas -- there is a key mysterious ingredient," said Duriez, adding he honed in on orange blossom as Eau Sensuelle's linchpin note, as it recalls for him fond childhood memories of vacationing in the South of France.


The print advert shot by Benoît Peverelli features model Emilie Caillon who looks, not fortuitously, like Hélène Rochas. The TV commercial was directed by Joe Roman.
The new perfume will be available in 50- and 100-ml spray bottles priced at $43 and $59, respectively.
Via
WWD
Photo credit: Condé Nast