DL Paris L'Eau Blanche by Francis Kurkdjian, Terre d'Hermes L'Extrait, Top 5 Men's Perfumes in France {Fragrance News} {Fashion Notes}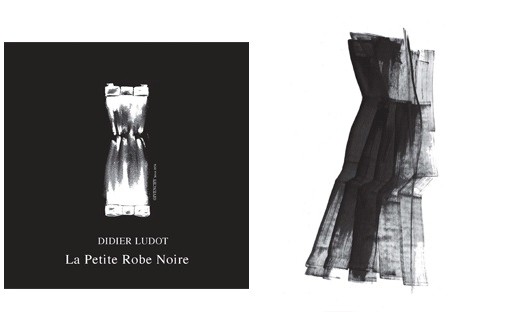 Didier Ludot
, the little black dress expert and
designer
, will launch a new fashion line called
DL Palais Royal
that will be previewed at
Under Le Louvre
from June 26th and debut at Colette on
July 6th and run until July 18th 2009
. This is to celebrate the 10th anniversary of the label. The collection consists in...
"...five chic, affordable Parisian models. These perfect dresses will be at colette together with a book published by Didier Ludot, consisting of comments on "The Little Black Dress" by personalities from the world of art and fashion and a CD with a title put to music by Béatrice Ardisson with the proceeds of sales going to fight AIDS."


Last but not least, perfumer
Francis Kurkdjian
's talent has been put to contribution to compose a perfume for the occasion called in a visible contrast to the black little thing
L'Eau Blanche
(lit. White Water). It is a perfume based on white florals and its "subtle" trail is meant to complement the look of the LBD.
In other news, and according to the grapevine on Basenotes, Jean-Claude Ellena is reported by Hermès sales staff to be working on an
Eau de Parfum version
of the house's bestseller Terre d'Hermès to be launched in September 2009 in France and a month later elsewhere. According to reader M however (
now officially confirmed by Hermès
), it is actually even more unexpected news as it is a pure perfume version that is in the works. He recently released an
Eau de Parfum version of Kelly Calèche
. Terre d'Hermès has never been modified before except for its packaging and has higher commercial stakes attached to it. Last year as it has been announced recently, Terre d'Hermès managed to make it to the fifth position of the masculine bestseller perfumes in France.
According to NPD via Fashion Mag, the ranking in 2008 was, for masculine individual bottles (as opposed to sets),
1 - Jean-Paul Gaultier Le Mâle
2 - Hugo Boss Boss
3 - Dior Eau Sauvage
4 - Diesel Fuel for Life for Him
5 - Hermès Terre d'Hermès
Diesel and Hermès supplanted Azzaro for Men and Acqua di Gio which were nevertheless present in the coffrets selection,
1. Jean-Paul Gaultier Le Mâle
2. Hugo Boss Boss
3. Azzaro Chrome
4. Azzaro pour Homme
5. Armani Acqua Di Gio