Tim McGraw Southern Blend (2009): The Essence of the Southern Man {New Perfume} {Men's Cologne} {Celebrity Scent}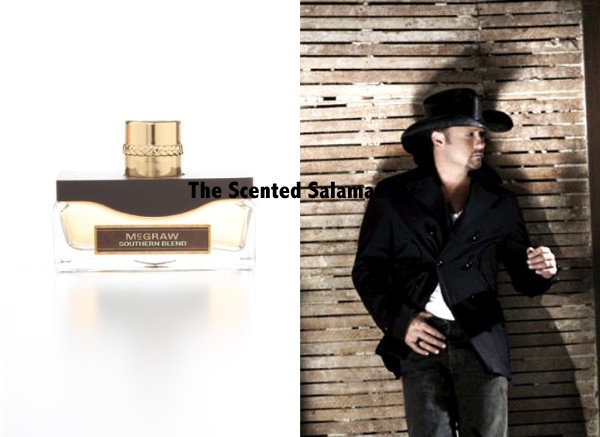 Singer
Tim McGraw
following
McGraw
in 2008 will launch a second perfume under his name in August 2009 called
Southern Blend
. That will be two upcoming fragrances by celebrity Southerners with
Reese Witherspoon In Bloom
which is inspired by the floral scents of the South. In the case of Southern Blend, it is more about being in general simple, unpretentious and virile, the Southern way. In other words and to quote the folk singer, not French,...
"I just wanted something understated and cool -- something where you didn't feel like you were putting on some sort of French name, something that had a masculine feel to it. They're both everyday fragrances, but Southern Blend's a little lighter. I always picture a field when I think about [the new fragrance]."

Steve Mormoris of Coty Beauty added, "
Southern Blend depicts the essence of the Southern man -- charming and strong, yet at the same time, sexy and rough around the edges
,"
The perfume was created by perfumer
Richard Herpin
of Firmenich working in collaboration with Tim McGraw. The cologne has top notes of grapefruit, star anise and bergamot; a heart of lavender, violet leaves and whiskey accord, and a drydown of vetiver, amber and tobacco.
Sizes and prices are: 0.5 oz. for $17, 1 oz. for $23 and 1.7 oz. for $30
In related news, McGraw's wife Faith Hill will launch her own signature perfume in September 2009. Already McGraw is heaping up praised on the upcoming jus which he thinks is "fantastic" and will be a "bestseller".
Via
WWD