Fergie of Black Eyed Peas Signs up with Avon {Fragrance News} {Celebrity Perfume}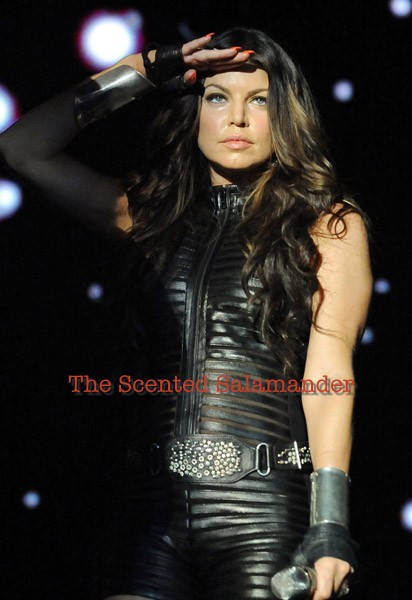 Singer
Fergie
of
Black Eyed Peas
has been signed up by
Avon
to be the inspiration for their next celebrity fragrance. It is arguably a bolder move than usual as Fergie is not exactly someone you would think of painting in soft pastel shades. But Boom Boom Pow being at the top of the charts for several weeks has convinced Avon that techno hip hop sounds and hard leather notwithstanding, Avon customers would appreciate a bit of a departure from the standard nice girl type that is their usual safe bet.
Avon's stable of thoroughbred fragrances has grown more and more since 2006. The brand sees the Derek Jeter franchise which debuted with
Driven
as a turning point in this career path...
Fergie said,
"I love the roster of women Avon has supported," said Fergie in a phone interview from Auckland, New Zealand, where she just completed the Eastern leg of a world tour with the Peas to promote their latest album, "The E.N.D." "Each one is completely different, but they are all wonderful, strong women who have a purpose. It was very important to me to bring what I have to the table. I'm a bit more rock 'n' roll than some of the other artists, and Avon has really allowed my personality to come through."


The name of the perfume is still not known. The scent is scheduled to debut in the third quarter of 2010 and in the fall in the US.
Avon is hoping to speak to younger consumers with this new opening.
Via
WWD