Marc Jacobs Lola Solid Perfume in a Ring {New Flacon 2009}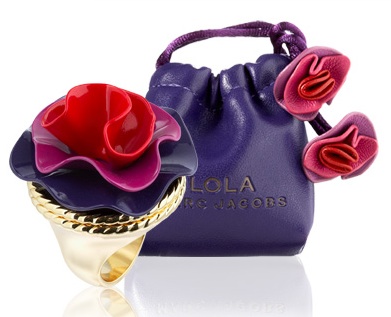 Lola by Marc Jacobs
is soon going to be available in a new incarnation, a flashy cocktail ring topped with the same enormous soft plastic flower as found on the cap of the bottle. The flower part is 1.5" in diameter and 1" tall. Ring size is 7.
This is a limited-edition priced at $42 and currently only available to Sephora Beauty Insiders.
Notes: Pink Peppercorn, Pear, Grapefruit, Rose, Peony, Geranium, Vanilla, Tonka Bean, Musk.