Byredo Baudelaire (2009): Les Fleurs du Banal {Perfume Review}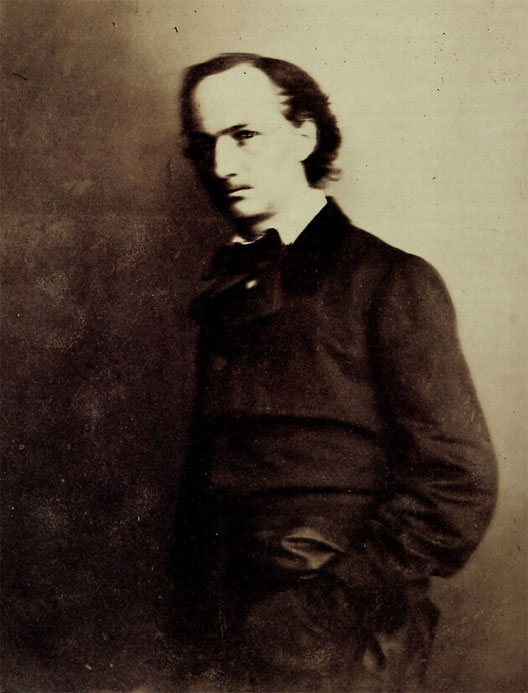 Baudelaire (1821-1867) by Nadar, 1856
I am sorry to break Christmas truce so early (for those who celebrate it), but I urgently feel the need to defend Baudelaire's memory and name.
Baudelaire
EDP is a new offering by Swedish perfume label
Byredo.
In 2009 it comes after
Fantastic Man
,
Bal d'Afrique
and
Blanche
. Bal d'Afrique was an incursion into the art of historical celebrity portraiture inspired in part by Josephine Baker which is now followed by Baudelaire. Inhibitions have been cast aside and the name of the victim in this case was chosen as the name of the scent.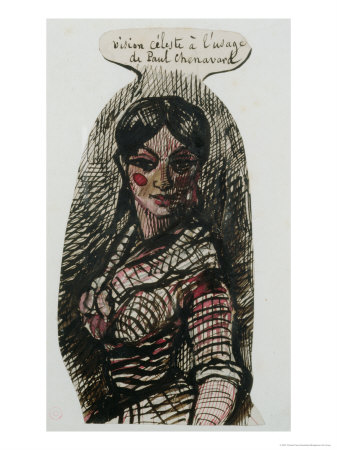 Baudelaire is said to be inspired by a passage in the poem from Spleen et Idéal in
Les Fleurs du Mal
, "
Parfum Exotique
" which itself was inspired by Baudelaire's mistress, Jeanne Duval (portrait on the left by Paul Chenavard).
« . . . a lazy isle to which nature has given
singular trees, savory fruits,
men with bodies vigorous and slender,
and women in whose eyes shines a startling candor . . . »

Unfortunately for French literary pride and supporters of the poet worldwide, the perfume composition which justification seemed such a tantalizing nugget of literary history falls short of the ambition of the project. Baudelaire the icon of olfactive poetry must be turning in his grave. It is as if the perfumer (is it Jérôme Epinette who usually works for the brand?) read the brief, had a panic attack at the prospect of being evaluated by 60 Millions of French people who have been reading Baudelaire's poetry from elementary school. He or she then either ran away physically while the laboratory perfume-mixing robot took over (those really exist), or stayed but decided it was safer to produce a non-committal mediocre jus than even begin to attempt to think seriously in the time frame given about a Baudelaire scent. It's better to be absent in spirit from the discussion than to propose half-baked ideas...
The result of this flight reflex is sadly efficacious. There is almost nothing to say about Baudelaire the Eau de Parfum, just like the fragrance seems to have nil ideas contained in it. One can acknowledge the fact that it does not smell (sadly, on second thought) and is not migraine-inducing (unfortunately, one might add). But to use the name of Baudelaire on a scent like this leaves me almost speechless and is what invites criticism most beyond the banality of the composition. The olfactory poetry of Baudelaire is exploited for the purpose of advertising copy not illuminated by this perfume. The poet's name is turned into a ridiculous reflection of a personality perceived as an
artiste maudit
who was sued in court for upsetting the mores of his times on a scent flacon reeking of consensual commercialism.
Baudelaire the perfume is based on a formulaic dry peppery woodsy masculine accord folded into a sweet, honeyed amber that was dragged through countless men's colognes in a less overt form.
On a more general plane, one cannot help but think that this composition shamelessly abuses the (unofficial) pseudo label of quality and creativity extended by independent niche perfume brands.
The lack of personality of Baudelaire the scent, not the poet, brings to mind for me the non-descript bland quality of
CK Free
as if most men deep down were gray-suit conservatives while appreciating a flattering discourse of emancipation.
The only thing that seems to allude to the Baudelairian universe here is some confusion between the poetic trope of exotic, island indolence which was taken to mean here "let's do a lazy composition."
Opening notes:
juniper berry, black pepper, caraway
Sustained notes:
incense, hyacinth, leather
Lingering notes:
papyrus, patchouli, black amber