Chanel Paris-Shanghai Pre-Fall Metiers d'Art Collection Highlights {Fashion Notes}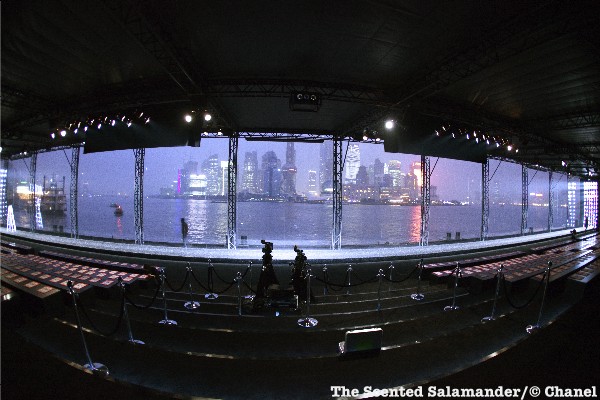 Before the show
For its eight edition of the Métiers d'Art collection the theme was devoted to the sophistication of a city, Shanghai and its imperial, Jazz Age and Maoist past. The pre-fall collection is meant to showcase the luxury artisan skills of seven specialist workshops acquired by Chanel in 2002 together with designs by Karl Lagerfeld.
The outfits were eclectic with references from practically every decade of the 20th century including whiffs of 60s Pierre Cardin, 70s-80s Yves Saint Laurent, Hedi Slimane and going further into the pages of fashion history books, more explicit references to the 1930s, Manchu and Mongolian imperial China, Shanghai's Russian influence through the concession system, Communist China, and of course the eternal style of Gabrielle Chanel as well as Lagerfeld's own sartorial preferences.
The designs hovered between betraying some measure of self-effacement behind the rich ornamentations - almost serving as pretext - and revealing a more symbiotic relationship between line, cut and decor.
The humor shown in the
short film
directed for this occasion at one point where Coco Chanel mixes her pieces with the standard Maoist garb was seen again on the runway where a man's outfit was paying homage to Maoist fashion, Chanel style and Coco Chanel's well-known instinct for turning to century-or-decade-tested functional fashion.
The seven ateliers d'art that were bought by Chanel are: Desrues the metal-crafts specialist; Lemarié the feather-maker; Lesage the embroiderer; Massaro the shoe-maker; Michel the milliner; Goossens the goldsmith; Guillet the flower-maker...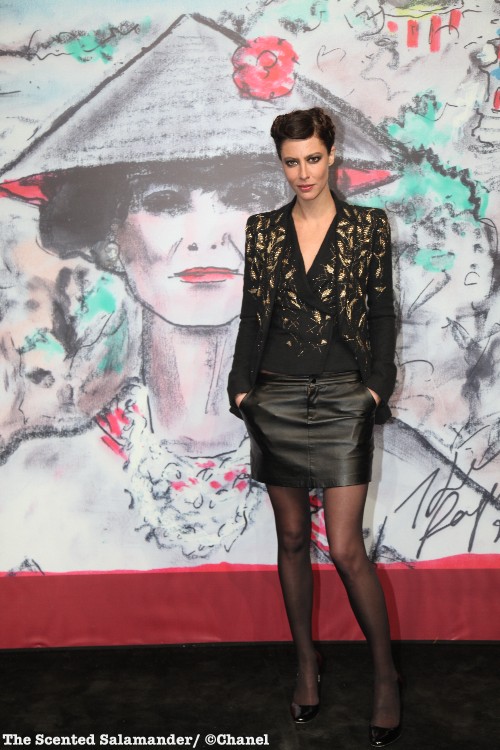 Anna Mouglalis in front of a portrait of Chanel based on the short movie directed by Karl Lagerfeld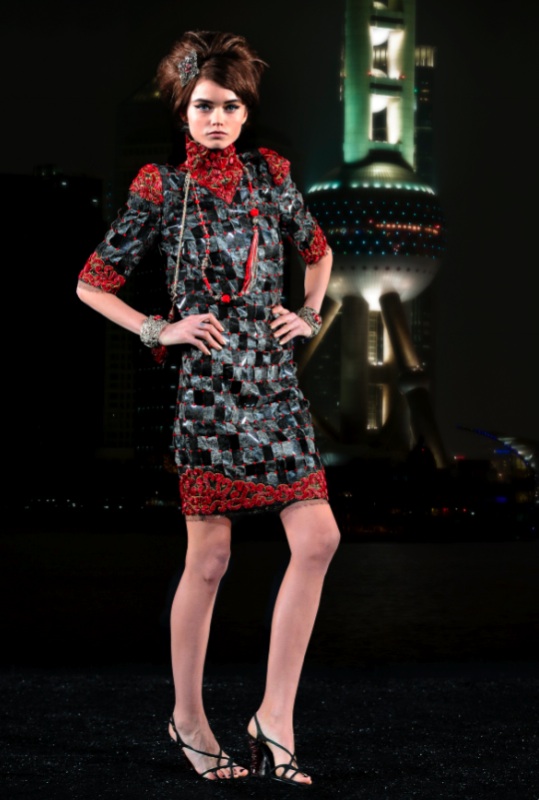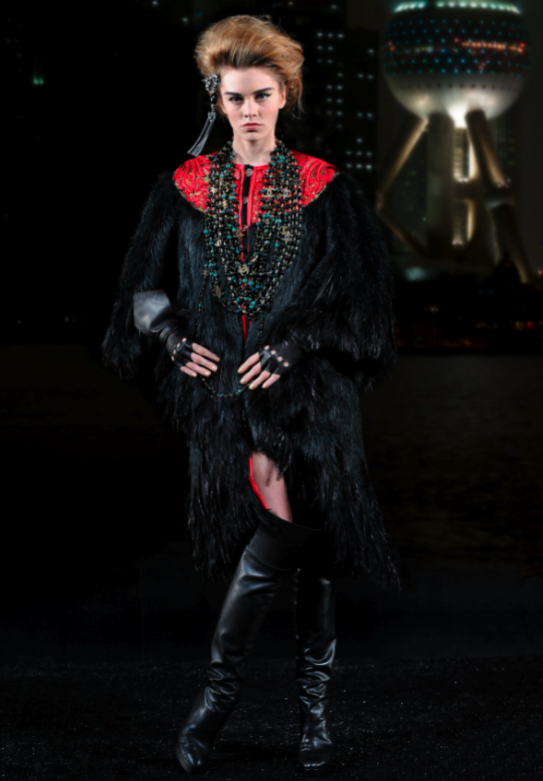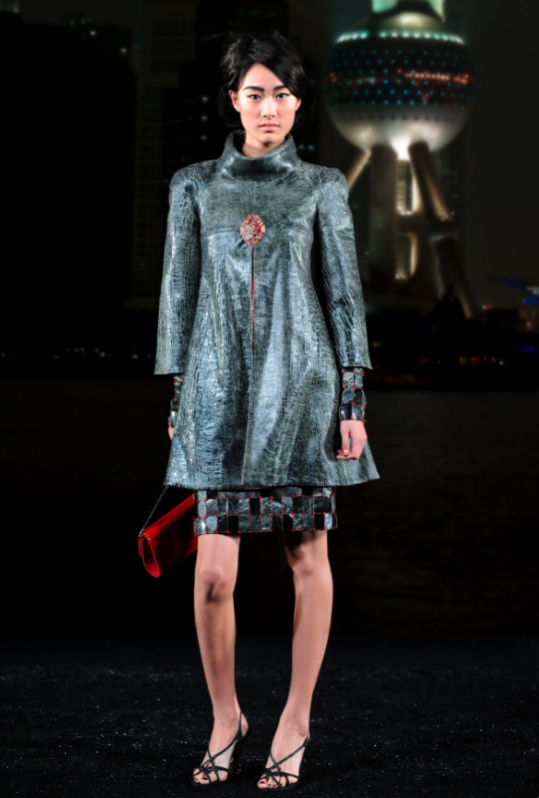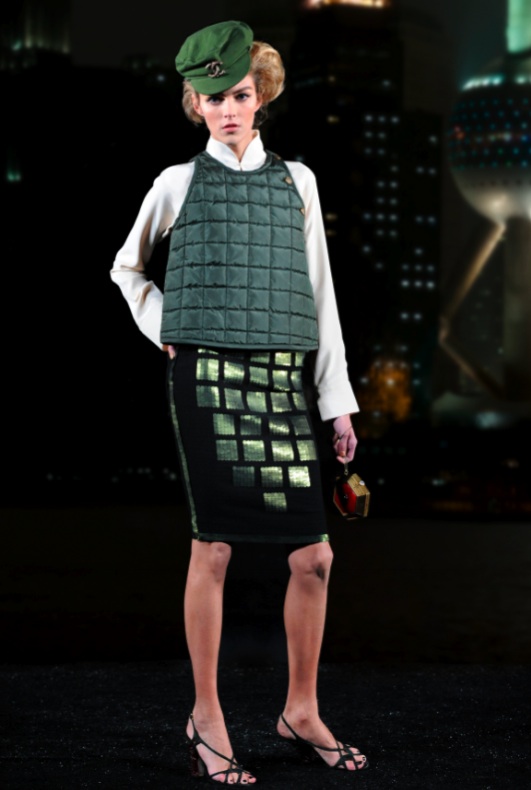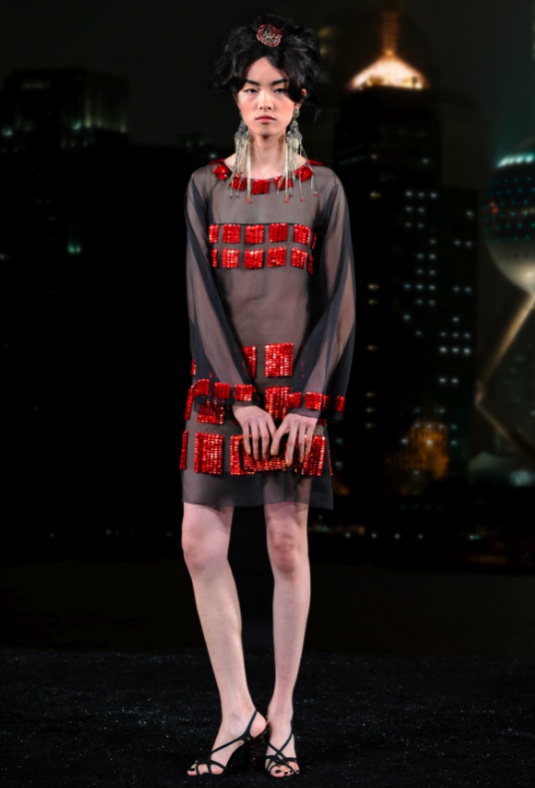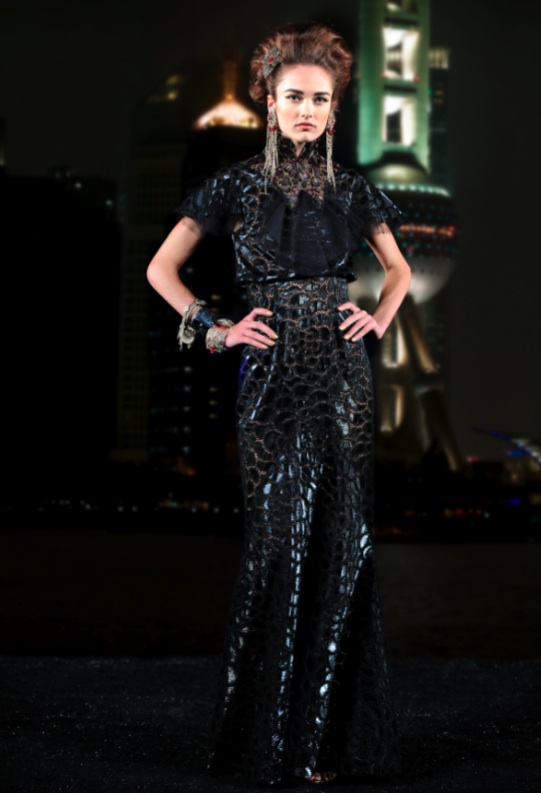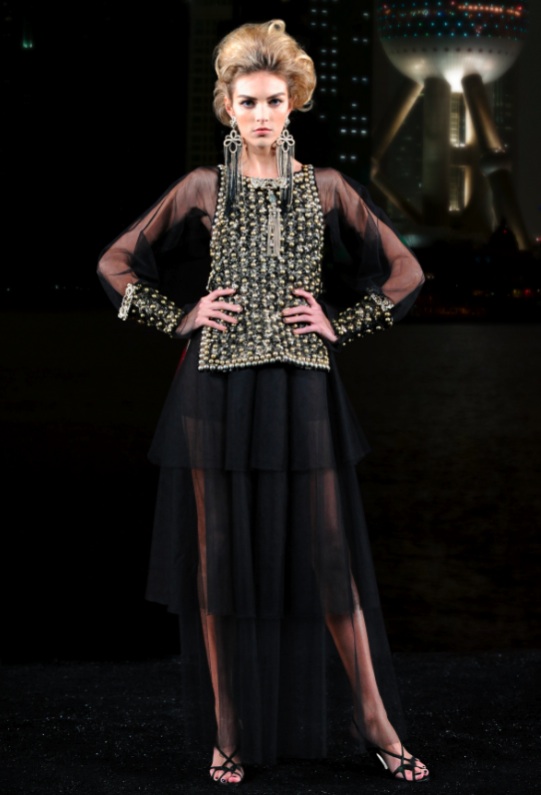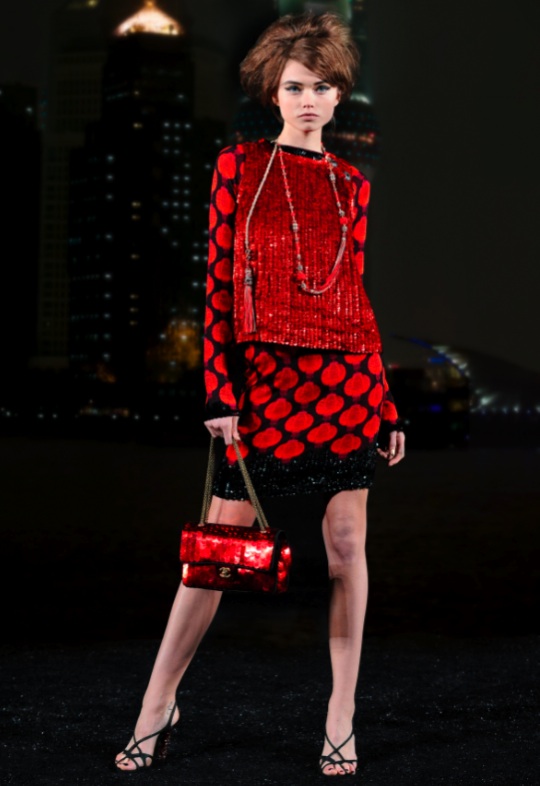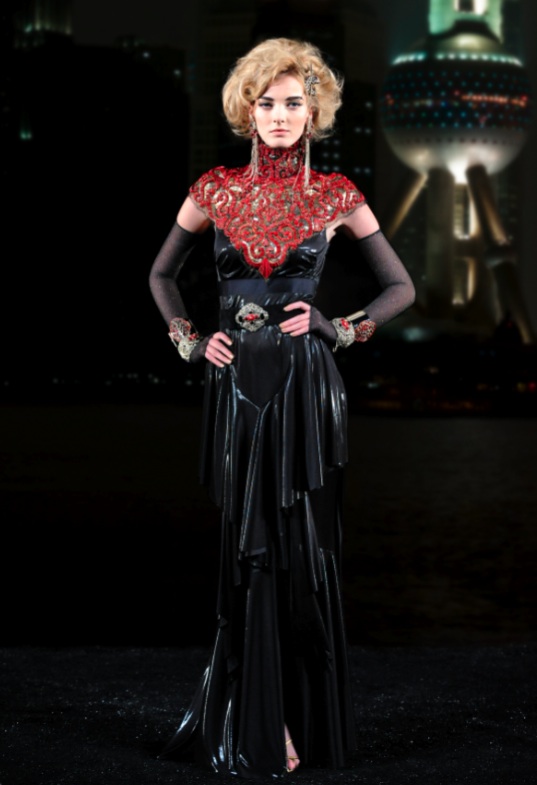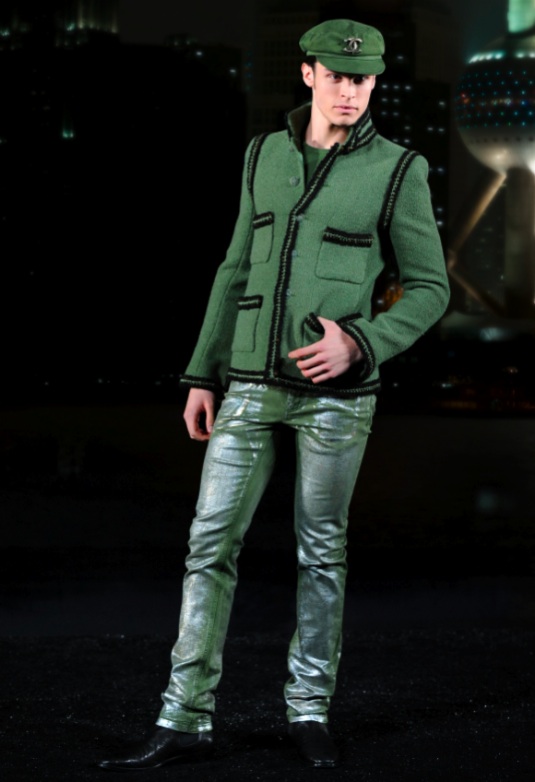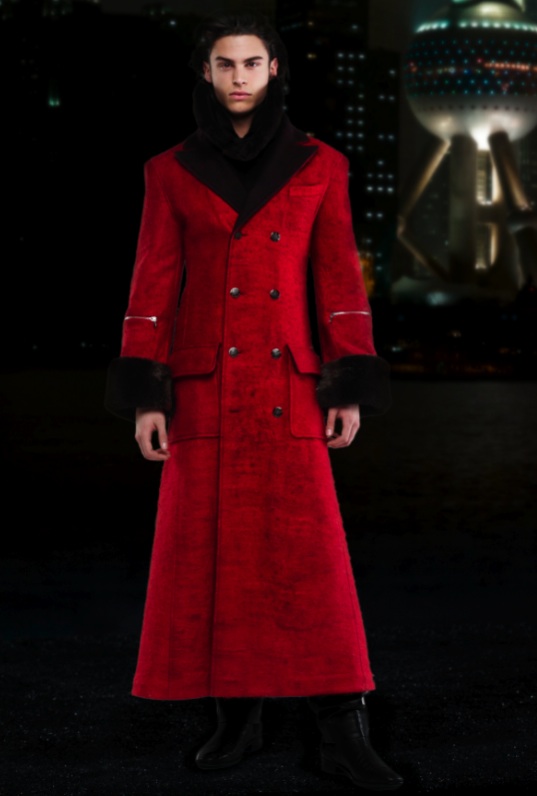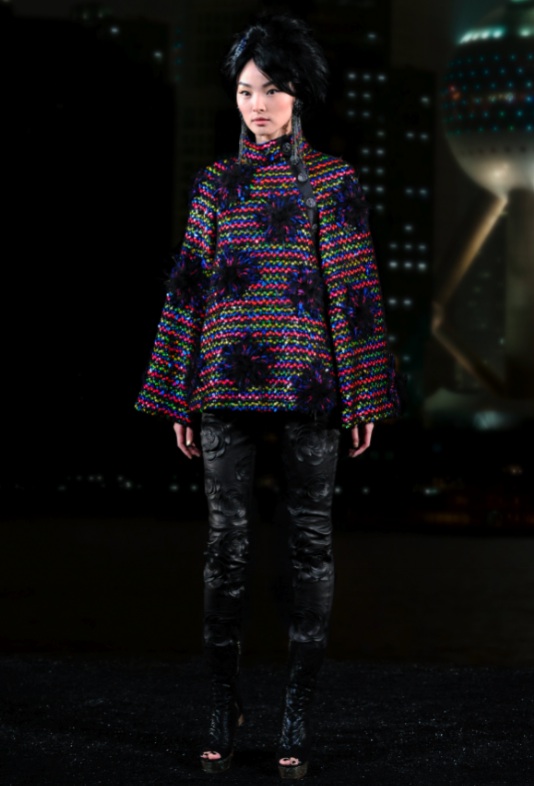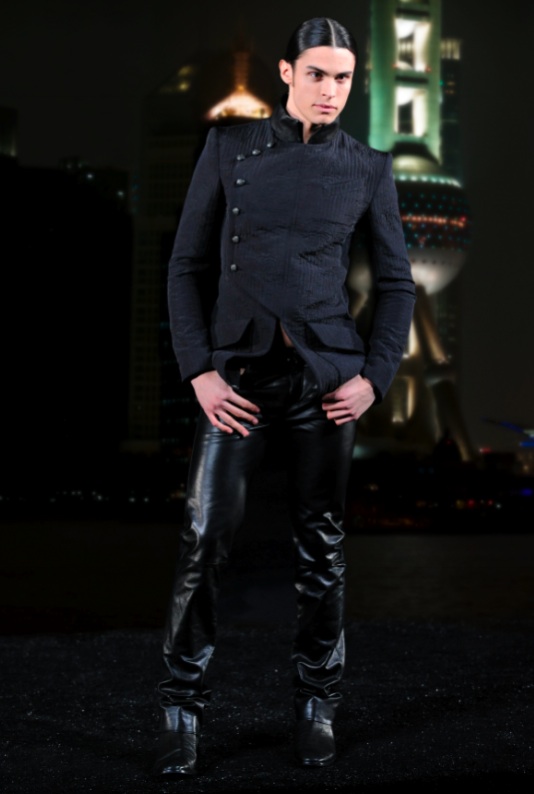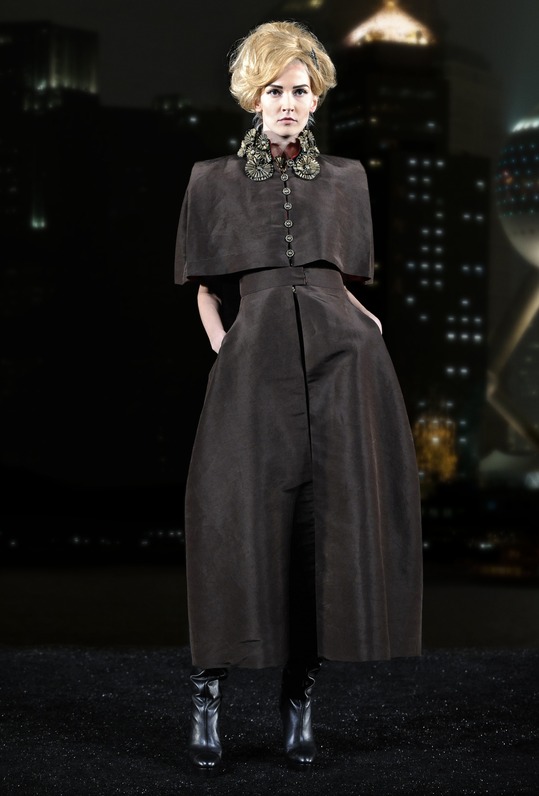 All images via press release