Jean Paul Gaultier Eyes & Nails for Spring Summer 2010 {Fashion Notes - Backtage Beauty}
Jean Paul Gaultier Spring Summer Haute Couture collection for 2010
was truly haute-couture in the sense that it made you dream. It was extravagant, it affirmed the reign of fantasy and imagination over practical mundane limitations. It refused to be no-nonsense. The fantasy Hollywood adventure-movie strain was perceptible with inspiration seemingly taken from movies like Pirates of the Caribbean, Indiana Jones and Avatar. I thought there was also inspiration culled from outfits made out of chocolate for the Salon du Chocolat. So I am starting with the details instead of looking at the ensemble, i.e. the outfits but you are benefiting from my personal fascination for the colors that were used on the models' eyelids and the nail-rings that capped the real nails.
Here is a selection of looks of eye makeup and colors from the backstage area. Makeup artist was
Tom Pecheux
using Mac cosmetics..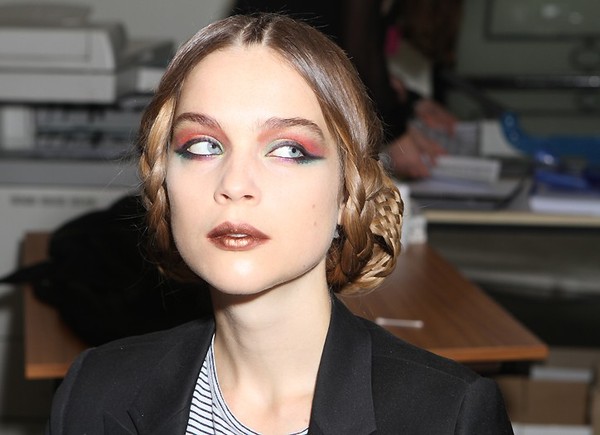 This picture for me has the virtue of showing how you can go ahead with an elaborate painterly layering of colors on the eyelids and hope to pass muster while simply walking on the street on a normal day. Nobody said you had to look boring. Here the look is classic, only the colors reveal your fantasy.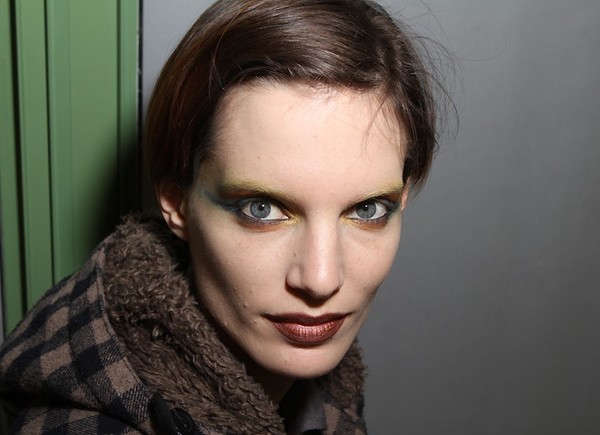 This look I like also because it seems fairly easy to pull off while being dressed classically (it's fortuitous, it's the model's comfort clothes). What I like here also are the made-up eyebrows in yellow. Mascaras are colored but eyebrows could also become more color-conscious. I could see this happen on the streets very soon. In fact, just the other day I saw a middle-aged African lady with drawn out red eyebrows on covered natural eyebrows. It looked stylish.
The eyes at Jean Paul Gaultier were covered with stardust, evoked a sunset or a rainbow. They were not left alone but became like the eyes on peackock feathers, i.e., conspicuous.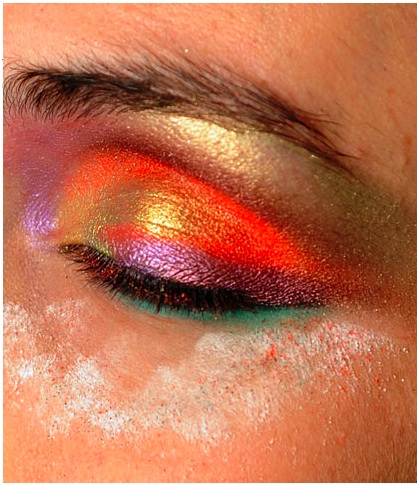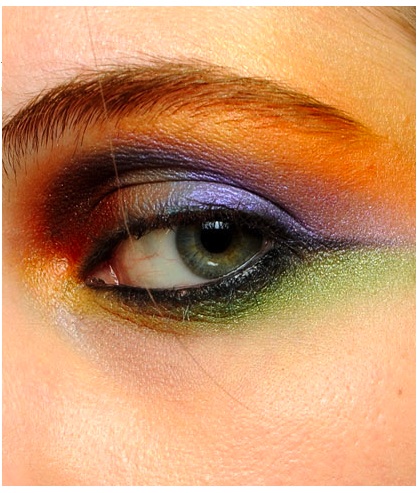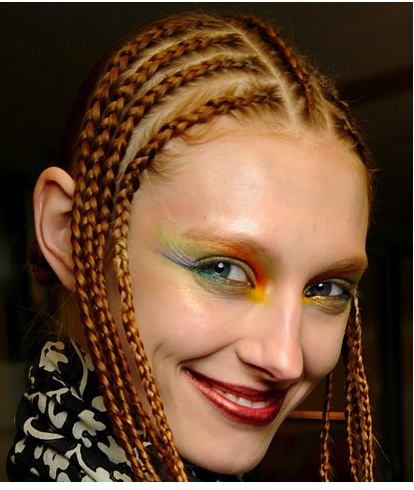 Love the molten metal in fusion effect on the mouth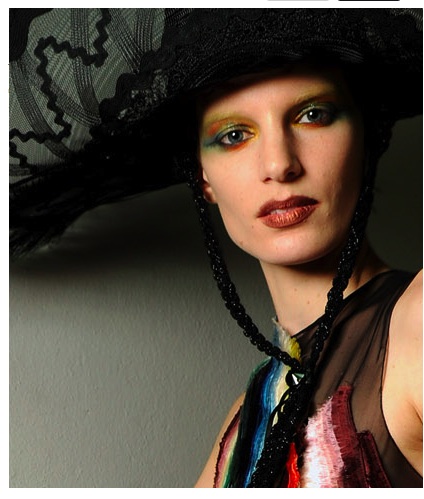 A little sartorial context here: see how the makeup echoes the print of the dress. JP Gaultier was obsessed apparently.
Back tracking a bit, look at how this embroidered peal pattern reflects the sunset motif on the eyelids. I think that the pirate of the caribbean inspiration is not just ungrounded speculation.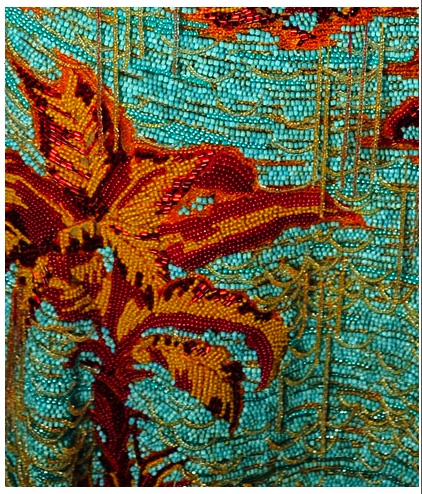 Another view of the same dress just to show you the work that goes into an haute-couture frock. From afar I thought this was a print. Fortunately thanks to high-definition picture you get to take a realistic look at the meaning of fashion.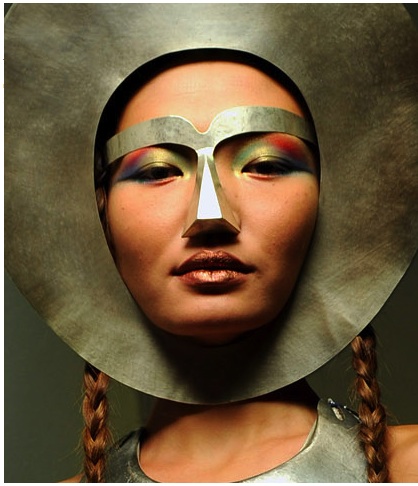 Lovely hieratic head piece. Inspired by ancient bejeweled mummies.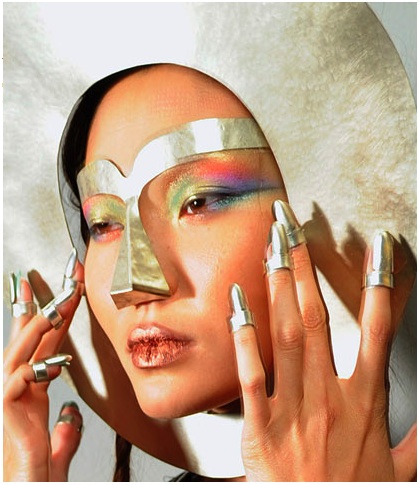 Nails that you slip on like finger tip rings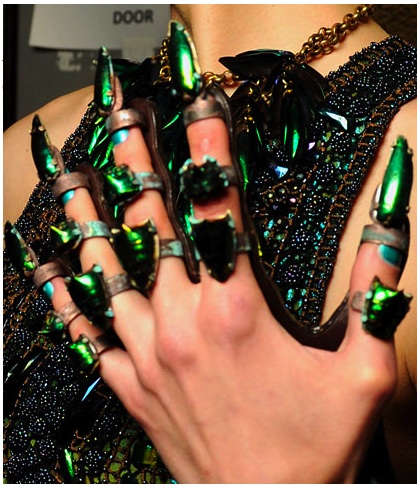 You get the idea, don't be shy!