Gucci by Gucci Sport pour Homme (2010) {New Fragrance} {Men's Cologne} {Celebrity Scent}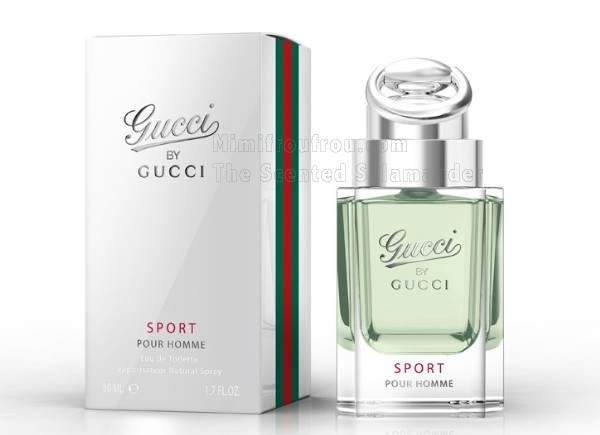 {A
fragrance review of Gucci by Gucci Sport pour Homme
has been added to the blog!}
Gucci have started to roll out the launch of a new men's perfume meant to complement the mood of
Gucci by Gucci pour Homme
characterized as a "
phenomenal success
" by the brand. The new scent is called Gucci by Gucci Sport pour Homme and will continue to be fronted by actor James Franco who contributed to the success of the debut scent (see
here
and
here
.) Artistic director Frida Giannini said,
"I don't necessarily link it literally with sports,"... "It's more a sporty state of mind. Meaning, off-duty time and the attitude that comes from being relaxed and carefree."...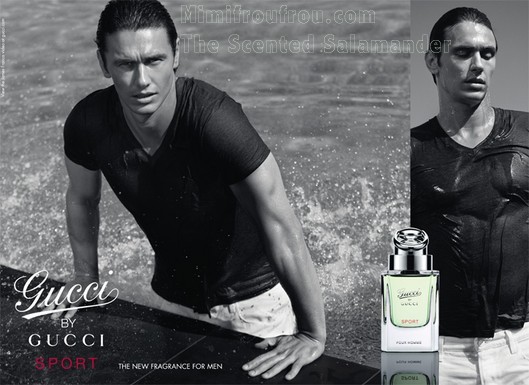 Like for the new
Burberry Sport duo
, zesty notes take a leading role to embody energy and the scent benefits from new technology to offer long-lasting citrus-y sensations. Giannini explained,
"We created a light body with a lot of citrus notes -- capturing the healthy, active aspects of the Gucci man's lifestyle,"


The cologne was developed by "Procter & Gamble Prestige Products fragrance creation team and fragrance supplier Givaudan." According to info culled from WWD and German retail source myparfuemerie.de, the scent was inspired by the power of the ocean and includes notes of bitter grapefruit, madarin, cypress, aromatic cardamom, the fruity nectar of Corsican figs, juniper berries, vetiver, patchouli, ambrette seed. The woodsy patchouli is presented as a signature note of Gucci.
Gucci by Gucci Sport pour Homme already launched in Gucci stores but the international roll-out is planned for April 2010.
"The Gucci by Gucci Sport Pour Homme line includes two sizes of eau de toilette, 50 ml. for $57 and 90 ml. for $73. There's also an aftershave lotion -- in a 50-ml. size for $45 and a 90-ml. version for $57 -- and a 75-ml. aftershave balm for $40. Additional ancillary products include deodorant in spray (100 ml.) and stick (75 g.) forms, which are both priced at $27. Prices are for the U.S."