Drink Tea with Karl, Jean Paul, Naomi etc. {Fashion Notes}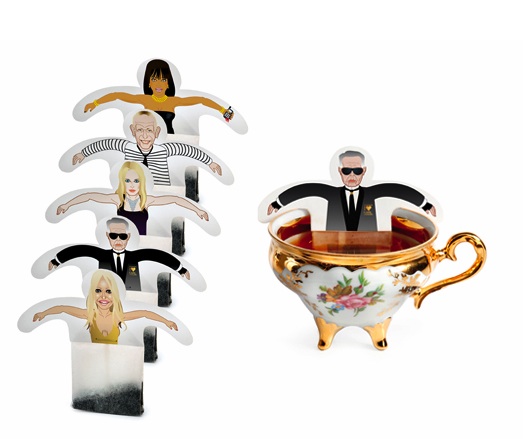 ©
Drinking tea at will in tête-à-tête with icons of the fashion world is now possible with a collection of figurative tea bags equipped with the effigies of Karl Lagerfeld, Jean Paul Gaultier, Naomi Campbell, Claudia Schiffer and Donatella Versace...
German brand Donkey Products have designed a series of five hanger-shaped tea bags with catwalk queens and kings on them. It's called Prêt-à-porTea. The collection might be inspired by the famous tea house in London offering fashion-inspired delicacies, but they don't say.
Just let your tea bags steep in hot water, not going over the line of flotation, and you will be able to shoot the moon around designers and models chilling out in jacuzzi-like tea cups.
Available at donkey-products.de