Persistent Rumor: Lagerfeld to be Replaced by Elbaz at Chanel {Fashion Notes}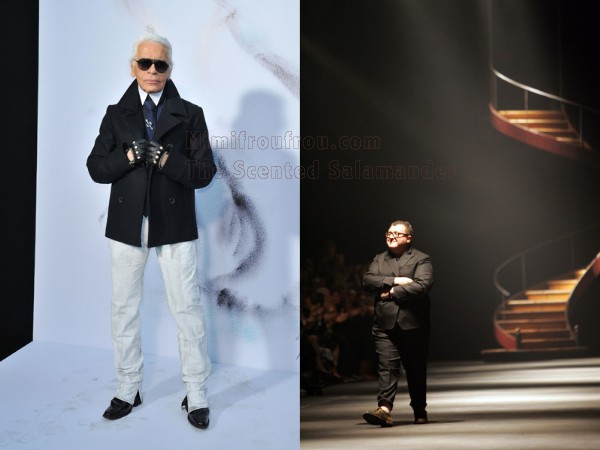 ©Dominique C/©de Moraes Barros
Since
last year
, a rumor has surfaced saying that Karl Lagerfeld decided not to renew his contract with Chanel.
On March 9, 2010 fashion blogger Tommy Ton mysteriously tweeted about upcoming jaw-dropping news about which he could not talk anymore about for the moment being anticipating the official deets to come out two days later...
It's March the 15th 2010 and still no confirmed news are out but the
Huffington Post
relaying
Grazia
are speculating today that it is the announcement of Karl Lagefeld's departure from Chanel to be replaced by Lanvin Alber Elbaz.
Is it "CRAZY" enough news as T
ommy Ton
seems to imply?
"I received some news tonight that is going to SHAKE the fashion world in the next two days. CRAZY!!!!"


And,

"I can't tell. I swore I'd zip the lip but I'll tell you my mouth nearly dropped to the ground when the news was whispered into my ear"


It's sounding less and less far-fetched by the minute as you realize the rumor has existed for a while. On the other hand, Karl Lagerfeld's name and persona are so much linked with the current operatic mechanisms of Chanel that it can still come as a shock.
Couturier Valentino also denied retirement rumors till the very last moments until he finally announced he was stepping down at 75 - Lagerfeld is 76 today - preferring to leave at an apex in his career.