Chloé Love, Chloé (2010): Launch Party Video: Welcome Back Charlie {New Fragrance} {Perfume Ads & Images}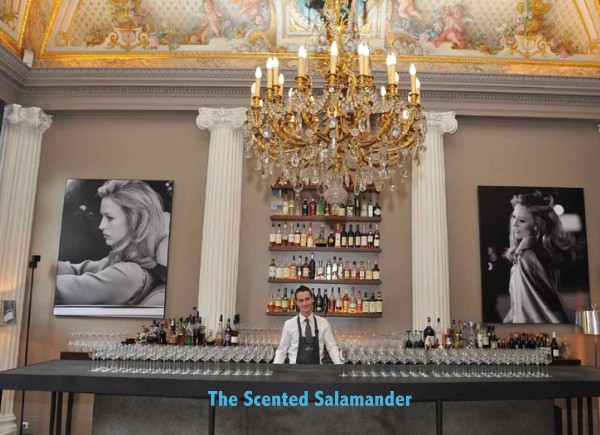 Further details emerged after
our announcement yesterday
about a new feminine fragrance by Chloé called - now we can confirm it -
Love, Chloé
. It will be available from September 2010.
The launch party was held in a 1970s revivalist atmosphere in Paris and when you catch a glimpse or two of the commercial directed by Roman Coppola (the son of and brother of), it really feels like
Raquel Zimmerman's springy step and way of wearing her trousers and hair were inspired by the iconic Charlie commercials
of the precisely said decade...
The fragrance itself goes even further back in time - we think they were trying to strike a balance between old and new - and is based on the idea of "poudre de riz" or face powder. The perfumers who composed the jus are
Louise Turner
and
Nathalie Cetto-Gracia
, the first one whom you can see being interviewed in the video. Key words for the fragrance inspiration are: "luminous" and "joie de vivre," The face powder is presented for illustration in a vintage-style white opaline box and silver box together with a downy
houpette
.
The commercial shows how the flat bottle can be intimately brought to the curve of the neck for spraying. All in all it looks like a deliberate mix of emancipated, trouser-wearing Charlie-type woman meeting her grand-mother wafting of Coty airspun powder (Chloé parfums is owned by Coty. )
Fragrance notes: orange blossom, pink pepper / iris absolute, lilac, hyacinth, wisteria blossom, heliotropine / powdery musks, talcum powder, rice powder. (Via The Moodie Report)