In France, The Perfume Market Progressed in 2010 {Fragrance News}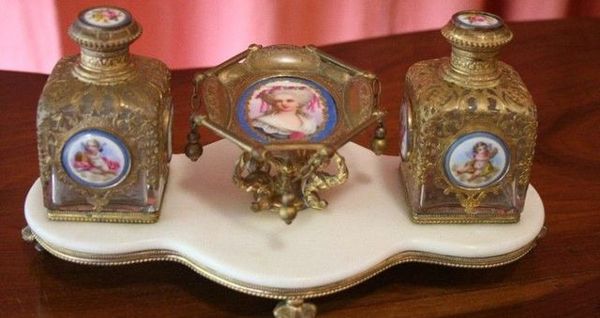 An end-of-the-19th-century perfume set representing Queen Marie-Antoinette in a medallion
According to a study by the NPD Group, the French perfume market progressed by 2% in 2010 heralding a new upswing dynamic. France, true to its pre-modern and modern historic tradition since the Renaissance when Italian cultural influence was key in helping establish the phenomenon, retains a dominant fragrance sector within the beauty industry with 65% of the business share taken by perfumery...
We learn that the progression of the feminine fragrance market was driven primarily by small-size flacons (44 ml and less), while by contrast, the masculine fragrance market responded well to larger flacons (76 ml and more.)
Other notable facts are that the new launches were overall less able to turn into blockbuster events compared with 2009 although Lady Million by Paco Rabanne and Bleu de Chanel were the launches of the year which met with the most success with consumers.
The iconic classic Chanel No.5, which is moreover at the same time the quintessential bestseller, had to cede its top spot as the #1 bestseller perfume to J'Adore by Dior, in part due to better performance of the latter during the Holidays sales.
Read more (in French) at Belle Année 2010 pour les parfumeries françaises...
Picture: net-antiquities.com