3 Ballet-Inspired Perfumes in 2013: Penhaligon's Iris Prima, Repetto, Amrita Aromatics & Apothecary Vaganova {Fragrance News}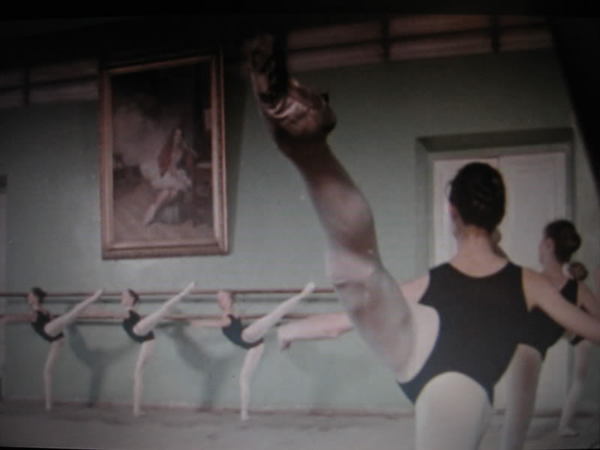 Vaganova arabesques
The world of classical ballet, which can be perceived by some as a bit quaint and old-fashioned yet replete with grace and still echoing of the legendary physical stamina of its forebears has inspired three perfumes this year in 2013, as far as one can tell. Today June 4th, 2013 launches in Paris the latest perfume by Penhaligon's called Iris Prima. It is composed by perfumer Alberto Morillas and inspired by the English National Ballet...
The fragrance is an arabesque around iris, luminous jasmine and leather. The nose worked in collaboration with dancers Nathan Young and Lauretta Summerscales to achieve the equilibrium it sought to make authentic.
Repetto, the famous ballet costume maker and now leather goods seller of shoes derived from the ballet shoe technique are also readying for a launch this summer. This will be their first perfume. They have already set up an email list for their devotees to come and participate in the launch of the fragrance in July 2013. InterParfums who are developing the perfume are seeing it from the perspective of what France is well-known for, its luxury artisan tradition. Actress Brigitte Bardot, who is said to have always taken ballet much more seriously than acting, was the first to custom-order the city ballet flat the house recall continuing to use the "cousu-retourné" technique typical of ballet slippers. Repetto continue to develop their lines now in workshops in the Dordogne region of France. As the Opera de Paris is welcoming a new ballet director in the person of Benjamin Millepied, the real-life husband of actress Natalie Portman, ballet will no doubt taken on an even more glamorous aura. The French dancer was in Black Swan where he met his future wife and became afterwards in 2011 the face and agile body of Yves Saint Laurent Homme Libre.
Last but not least, an independent American Massachusetts-based perfume brand called Amrita Aromatics & Apothecary launched a very limited edition of a perfume called Vaganova for the Amherst Ballet 2013 Annual Spring Fundraiser calling it "a bittersweet ballet perfume oil" as if hinting at both the joys and sufferings of the discipline and art that compose ballet. Named after the founder of the method to which she gave her name, Agrippa Vaganova, the method is said to mix the traditions of French and Italian ballets, the latter adding a greater degree of athleticism. The description of the fragrance which is now by all appearances sold out states that it is "A fragrant reverence to classical ballet dancers; with a little modern twist. A sharp herbal entrance, unusual citrus-floral-woods peak, and soft tuberose & sandalwood drydown make this composition feminine but not frilly. Suggestions of rosin & satin, classic folk tales, concert bouquets, and youthful dreams coming true - a blend that sparks both imagination and narrative focus."
By way of perfume, ballet is expanding beyond the confines of opera houses this year.